The above is a video clip of the grand finale at the Surin Elephant Festival.
More videos at Renegade Travels YouTube Channel.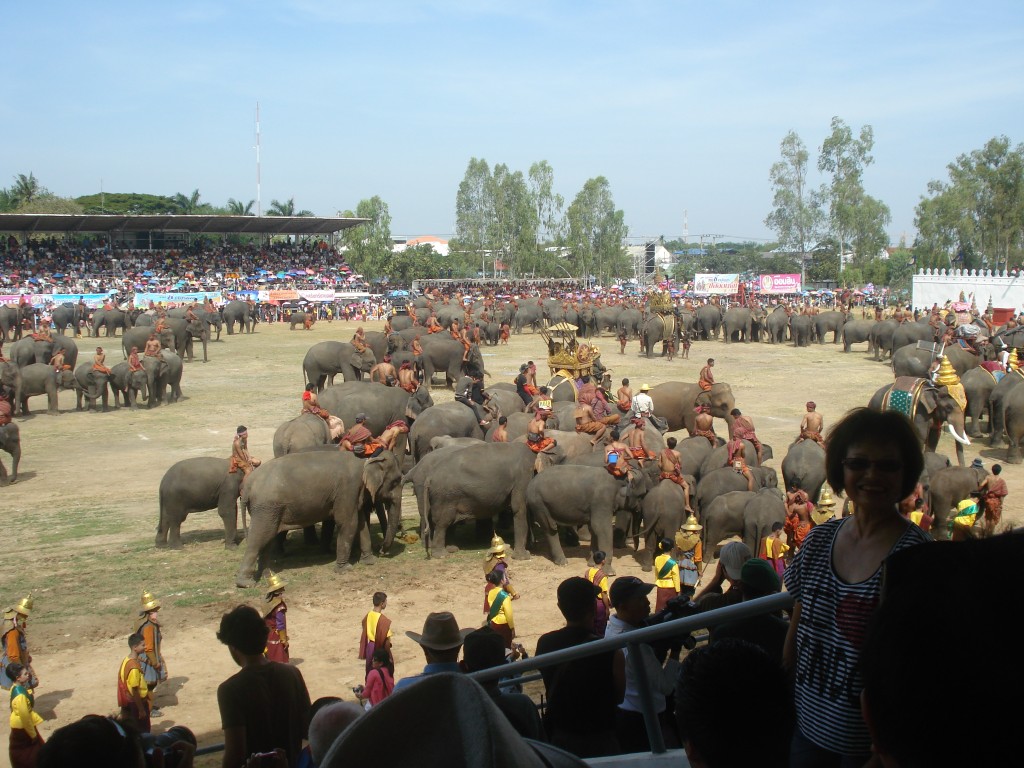 The Surin Elephant Festival is a 3-day event that takes places in November every year, and it's a truly awesome sight seeing hundreds of elephants all gathered together.
Getting to Surin from Bangkok is fairly straightforward, as there is a direct train from Hua Lamphong train station. We got the 5.45 am train, and it arrived in Surin just after noon, so it's a journey time of just over 6 hours. But with Thai trains you can never be really sure how long a journey will take, as there are delays to almost every journey, especially in the rainy season if there's flooding. The cost of a 2nd class ticket in an aircon carriage 459 baht ($15, £9). There are also sleeper and 3rd class trains available. You can book tickets online at Thai Rail Ticket.
One thing to note about the aircon carriage is that it was very cold. I was the only person on the carriage who didn't have a jumper or jacket, as I was shivering for parts of the journey. I usually love cold air, especially in Thailand, but that day it was just too cold. I had to keep getting up and walking into the non-aircon carriage, which was pretty hot.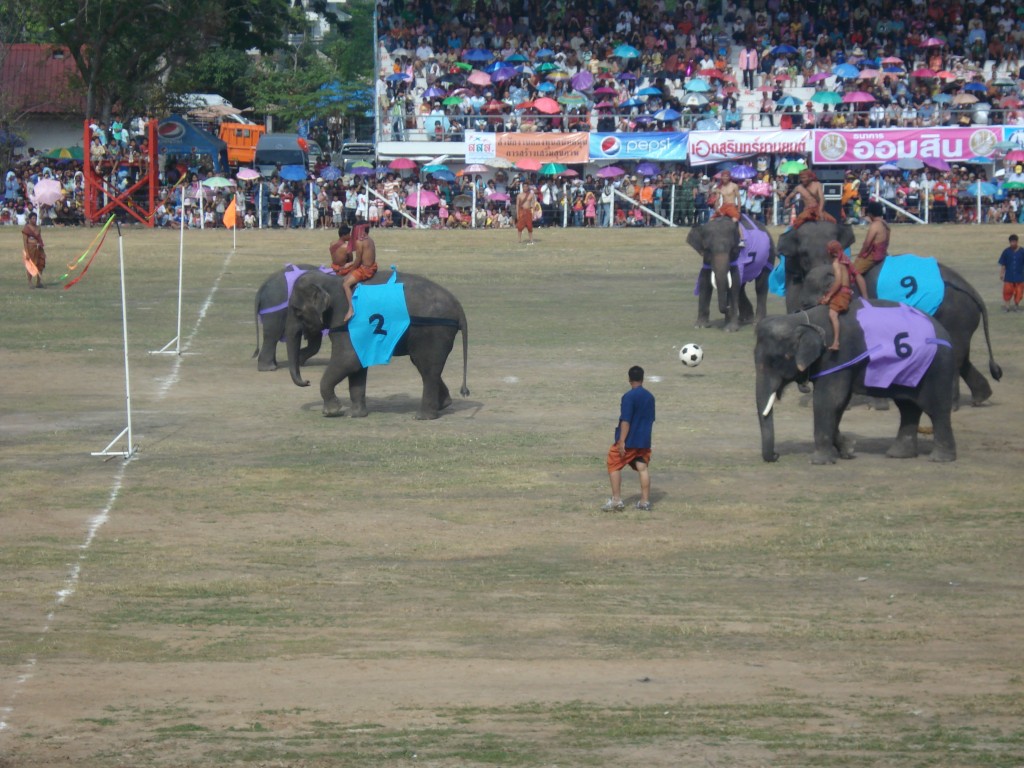 The elephant festival last around 2-3 hours, and you get to see the elephants  doing various activities. These include playing a game of football, spinning rings, painting, walking over people without stepping on them.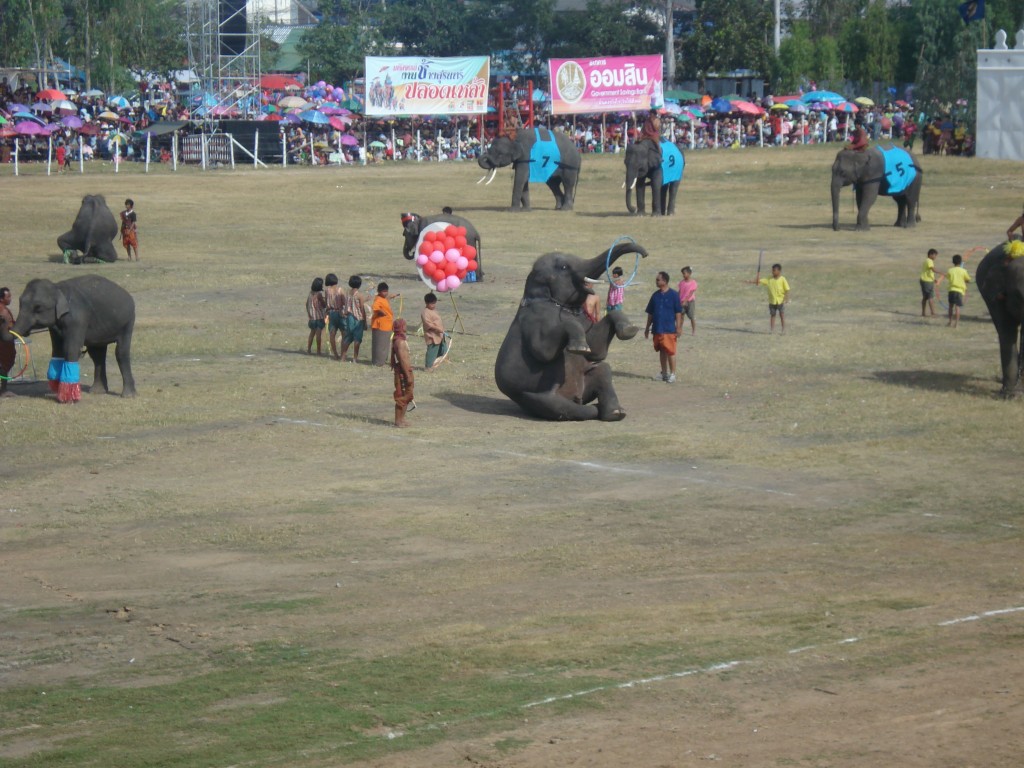 The elephants seem amazingly clever, and seem to be able to do many tasks that even some humans wouldn't be able to do. After all the fun and games the elephants enact a battle scene.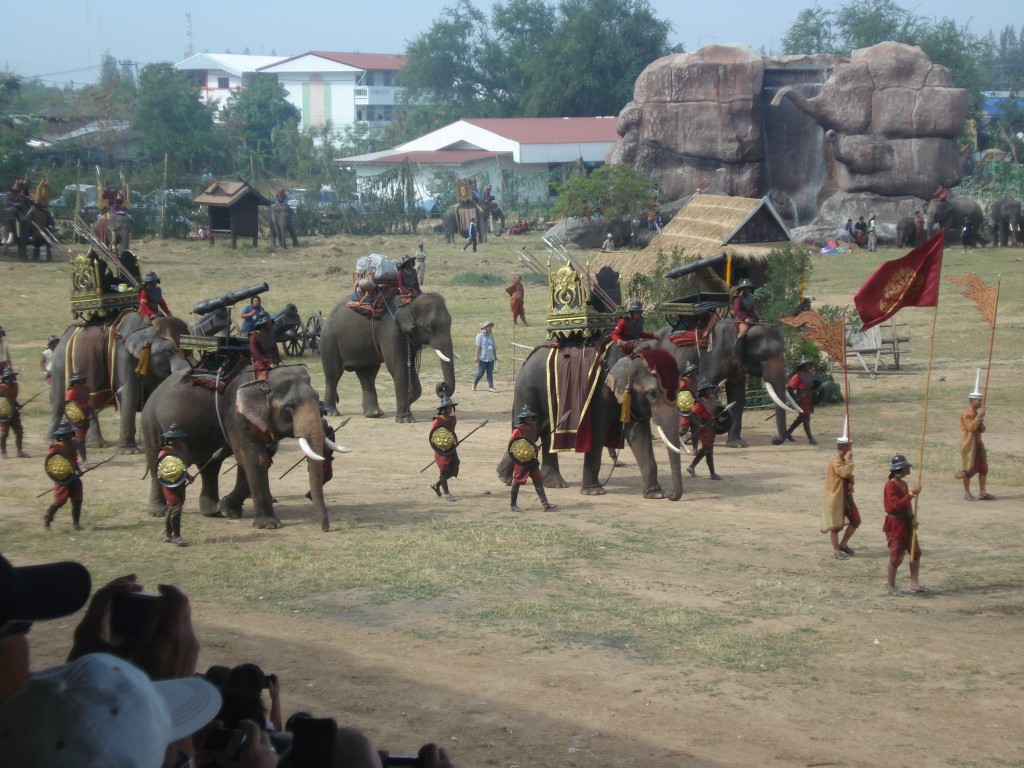 Then at the end is the grand finale with around 200 elephants on show. That is one of the most amazing sights of all.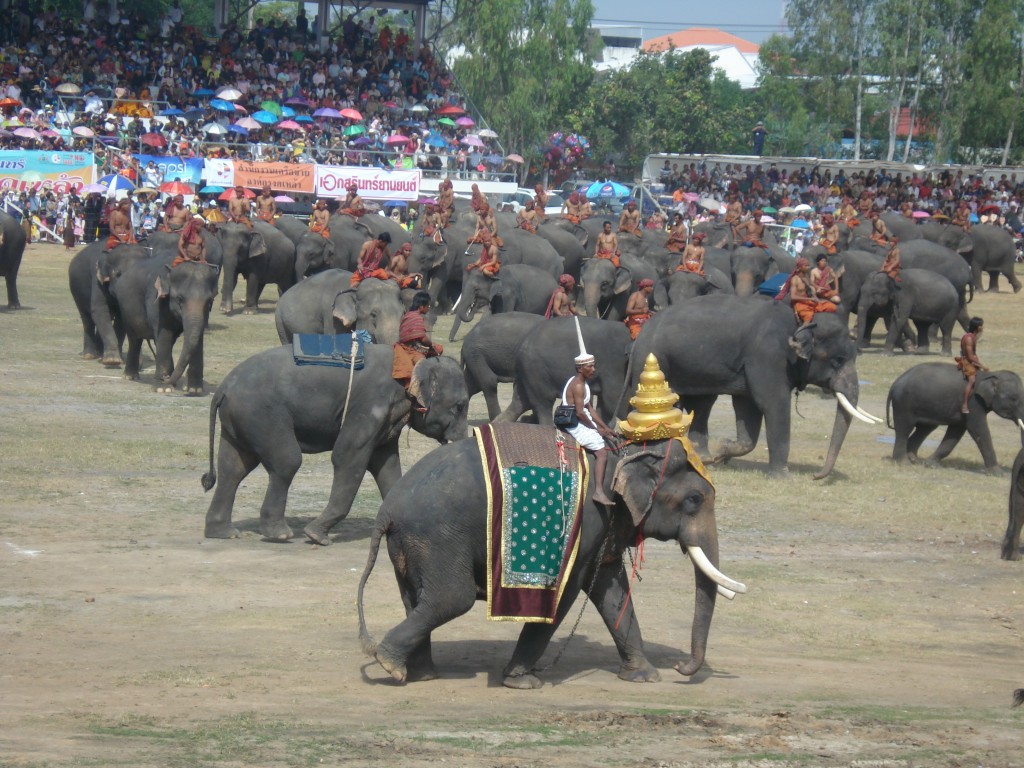 We stayed at the Majestic Hotel, which is a very decent 3-star hotel in the center of Surin. It's around 900 baht ($30, £18), although prices go up during the elephant festival. The also have another location about a mile from the center. This is cheaper, but you'll need to get a tuk tuk into town. You can't book this hotel online, so you'll have to make reservations by phone (+66-44-713-980). You can also book the tickets for the elephant festival with them. The hotel has a nice swimming pool, a fitness center and free wifi.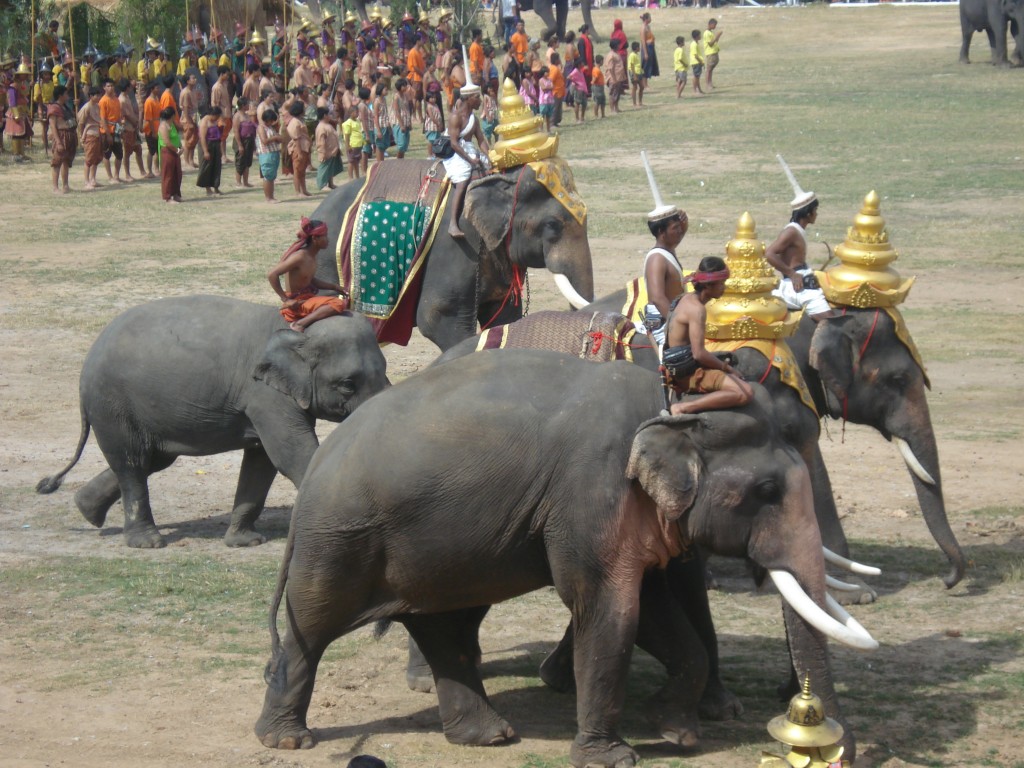 This is an enjoyable weekend, and well worth the trip.
Click here to know how we traveled from Bangkok to Surin by Bus.
Hotels In Surin