After our initial three nights at Thor Huahin57 Hotel, we decided to stay in a 1-bed condo for the remainder of our month long stay in Hua Hin. We had seen a condo in the Tira Tiraa building on airbnb.com for around 42,000 baht ($1,400) a month, but we got a similar condo in the same building for 23,000 baht ($765) by booking directly via the condo reception. We needed to pay an extra 1,000 baht for internet access (500 baht each), while that was included in the price of the one on airbnb.com. So, that's still a saving of $600. Studio condos were available for around 15,000 baht by booking direct.
One disappointing aspect though was the extras we had to pay – 300 baht for cleaning, 450 baht for laundry, 350 baht for water and 3,810 baht for electricity. I doubt the final laundry wold have cost more than 200 baht at the laundry next to reception. I have lived in Thailand for almost four years, and the most I have ever paid for monthly water and electricity charges were 140 baht and 2,000 baht respectively. We didn't use any more of either at this condo, so this feels like a real rip-off to me. It's enough to make me not want to stay there again, even though we plan to visit Hua Hin again. Check out our Hua Hin Insider Travel guide.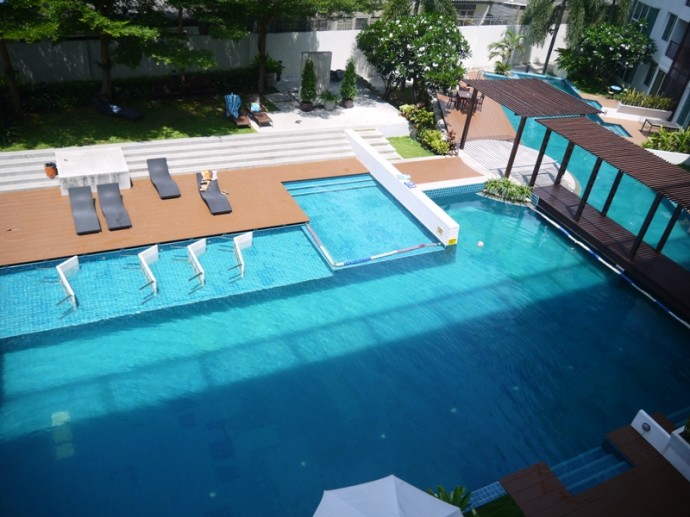 Our room had a large balcony overlooking the swimming pool, so this was a very relaxing place to sit, especially in the evenings when it was a little cooler.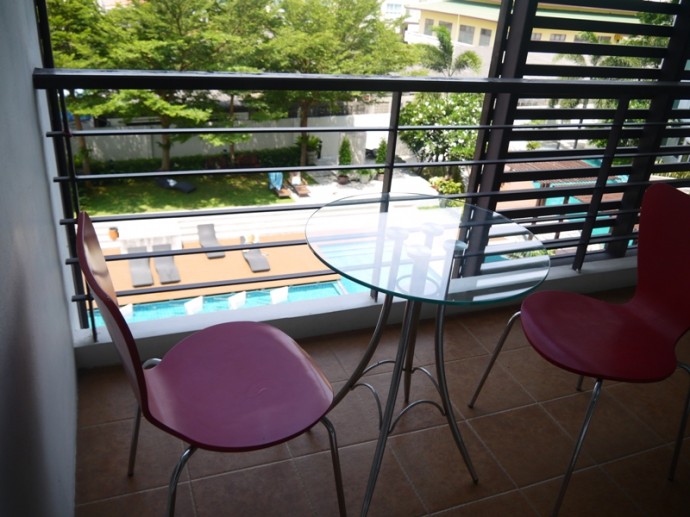 Living Room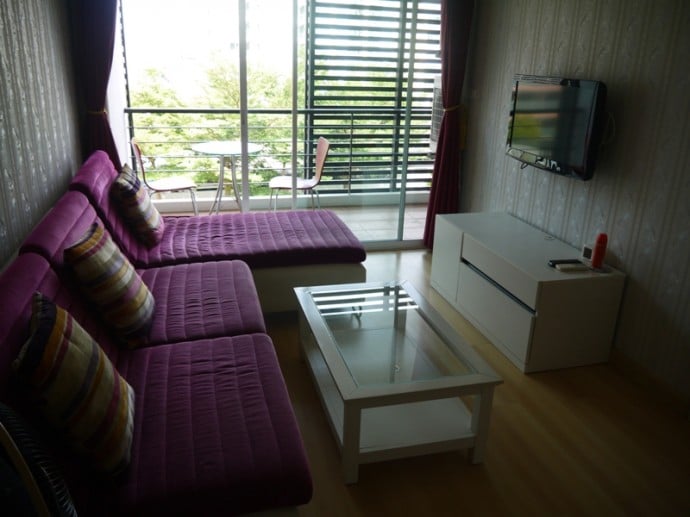 The living room at the condo had large sliding doors, so let in a lot of light, but was facing away from the sun, so wasn't too hot.
Kitchen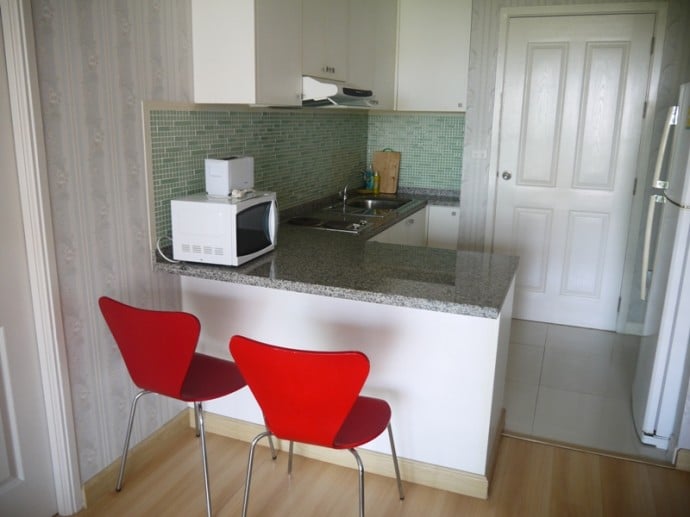 The kitchen area was open plan – but a decent size for our needs. There was a large fridge freezer, pots and pans, dishes and cutlery.
Bedroom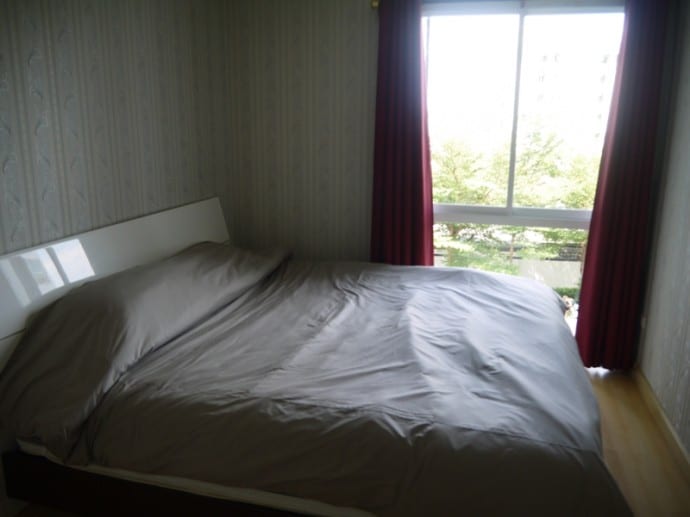 The bedroom at the condo was fairly small, and didn't have enough space to store all our clothes. The wardrobe had plenty of hanging space and a large shelf right at the top, but no shelf space for smaller items of clothing. It's a shame that little details like this often overlooked.
Bathroom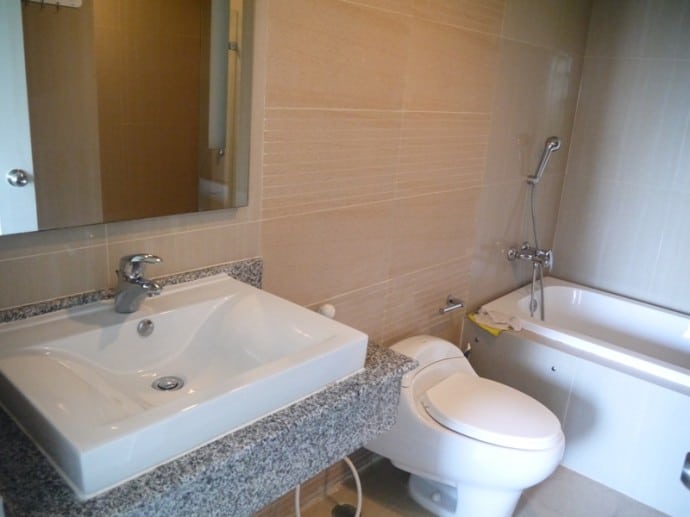 The bathroom was a decent size and had both a shower and bath. However, the towels were really old, so we ended up buying a few new ones.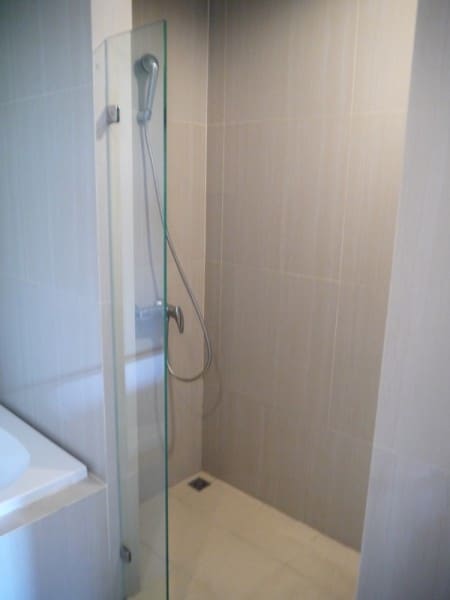 Swimming Pool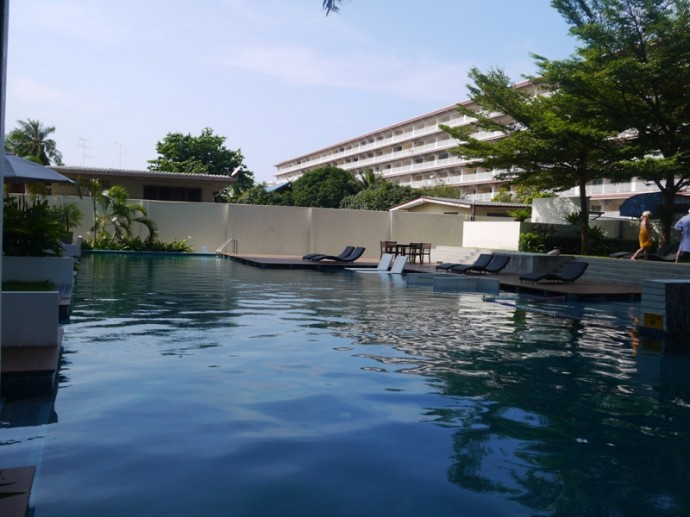 There was a large swimming pool at the condo. It was a very peaceful area away from the sounds of the city.
Fitness Center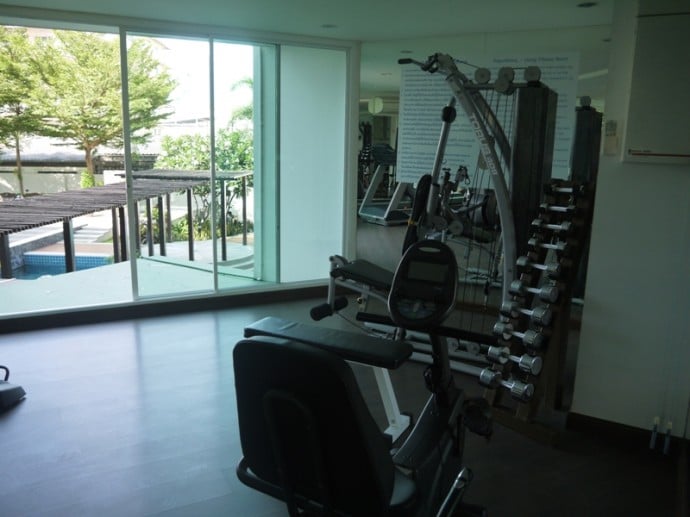 The condo had a fitness center on the second floor overlooking the pool. It's was small but fairly well equipped. It had everything that we needed.
Surroundings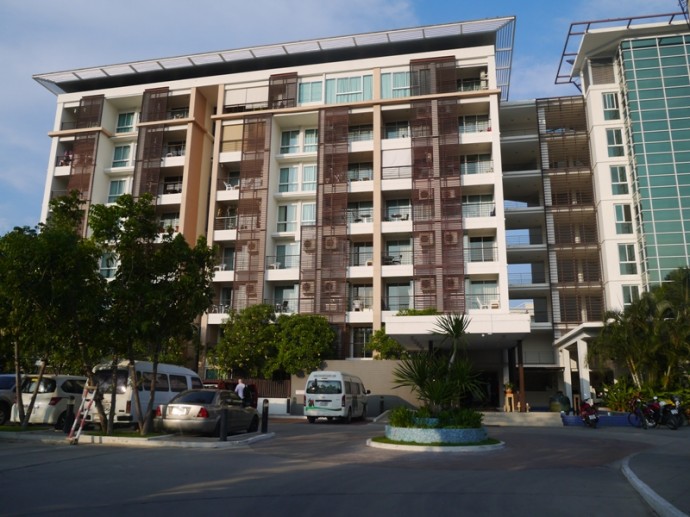 The condo is only around 3-4 minutes' walk from the night market and 10 minutes' walk to the beach, so is very centrally located. It's a great area to be based for a long-term stay in Hua Hin, as you can walk to most places in the city center.
Amenities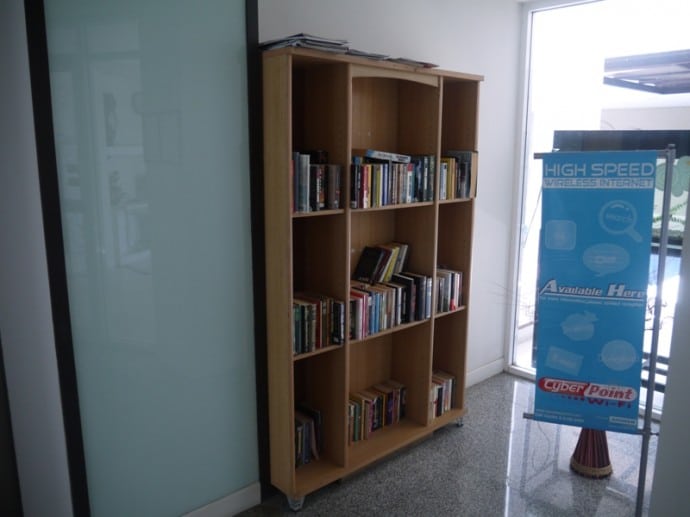 There is a laundry next to reception on the ground floor and also a massage shop. Just next to the lift there is a bookshelf with some books that you can borrow for free.
Wifi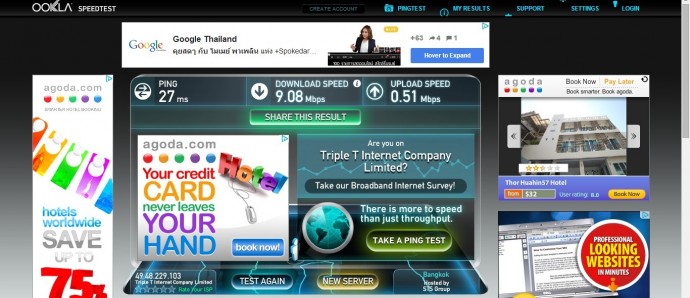 The wifi costs 500 baht ($17) for 30 days, and this is only good for one person, so you'll need to buy one each if you want to use the internet at the same time. The internet was quite fast when we used it, but we were told that it's much slower in high season when the building has more guests. When I tested the speed it was 9.08 Mbps download and 0.51 Mbps upload.
Other Costs
We had to pay extra for electricity, water and final cleaning. I'll update this page with the exact costs once we've checked out.
Tira Tiraa Contact Details
If you'd like to rent a condo here, you can book directly via tiratiraahuahin.com.
Hotels In Hua Hin
For our first few nights in Hua Hin, we stayed at Thor HuaHin57 Hotel. The location is very central, with the night market being about 2 minutes' walk away. To book this or any other hotel in Hua Hin, check out Agoda Hua Hin.