For our first night in Surin, in northeast Thailand, we opted for the brand new TK Mansion, as it's in a great location right next to the night market. It seems to be aimed more at long-stay guests, although daily bookings are also available. Cost is 500 baht ($16) per night or 5,500 baht ($180) per month. If you book monthly you also need to pay for electricity and water separately.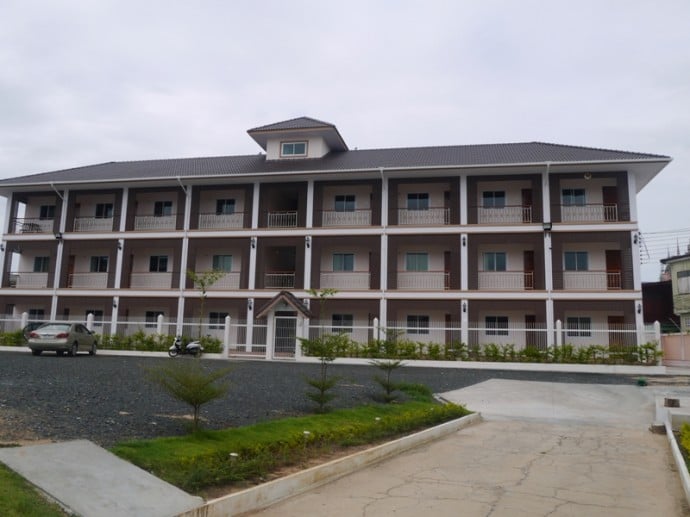 The rooms here are finished to quite a high standard, with large room, double bed, fridge, wardrobe, TV, and balcony with table and chairs.
The internet connection is a fixed line, so you get decent speeds, but there isn't any wifi at the moment, which is a slight drawback if there are two of you or if you want to use wifi on your phone.
There is aircon in the rooms, and this work very well, which is not surprising, as everything is brand new.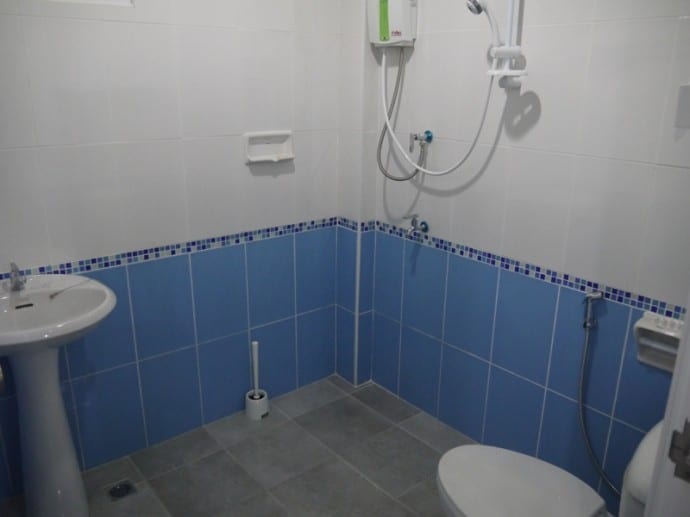 The bathroom is Thai-style, but looks very good. One thing that was missing though was a mirror above the sink, which made shaving a little difficult.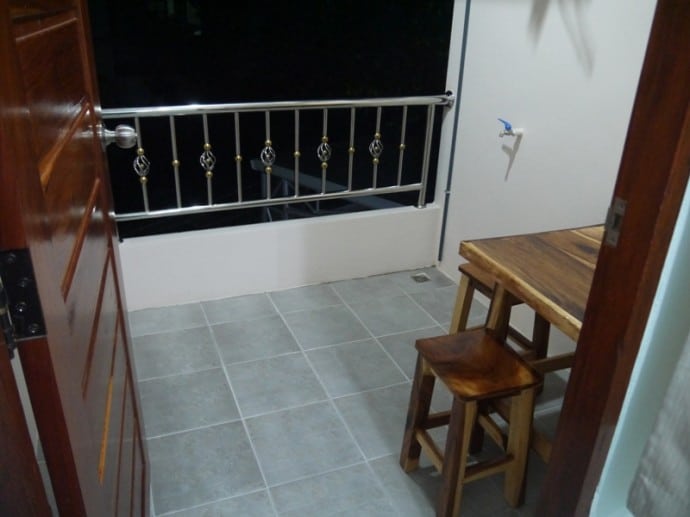 There is a small balcony at the back with table and chairs. It's cool enough to sit there in the evenings.
If you want to be near the night market and also the day market, then this location will really suit you. Because the hotel is set back from the road it's also pretty quiet, so you don't get any noise from the market. There is parking available, although it's not possible to enter or leave from around 5-11 pm because of the night market. But you can park on the road outside, and walk for 2-3 minutes to the hotel.
This is great value for money, especially if you plan to stay longer-term.
Facebook Page: TK Mansion
Hotels In Surin
For other hotels in Surin, check out Agoda Surin for some great deals.
Click here to know how we traveled from Bangkok to Surin by Bus.