What is there to do in Kanchanaburi, Thailand? Kanchanaburi is a popular destinations for both Bangkokians and tourists alike. I've visited twice and had a great time during both stays there. Here's my personal list of the top 10 things to do in Kanchanaburi.
If you're looking for a fantastic hotel for your stay, I can personally recommend Sabai @ Kan Resort, as I stayed there on both trips and loved it.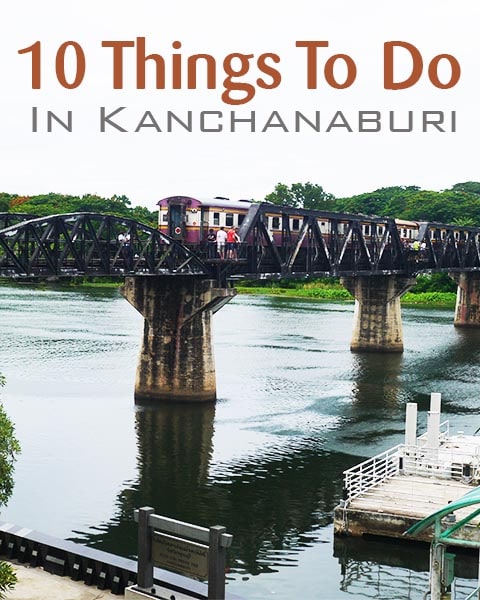 1. Take A Train Along The "Death Railway"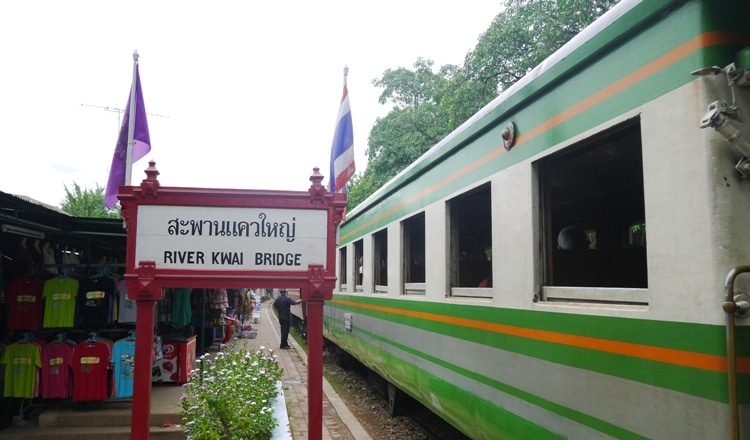 For us there is only one way to get to Kanchanaburi and Nam Tok, and that's to take the train from Bangkok to Kanchanaburi. After leaving Thonburi station in Bangkok, the train will eventually stop at Nong Pladuk station, which is the starting point of the Death Railway.
The train then travels on to Kanchanaburi, over the River Kwai Bridge and Wampo Viaduct, and then all the way to Nam Tok. From there you can get a taxi to Hellfire Pass and other places.
2. Cross The River Kwai Bridge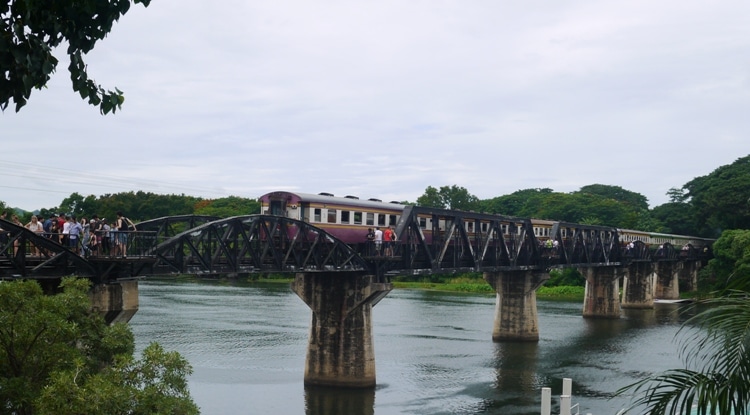 You can cross the River Kwai Bridge by train or by foot. You're also allowed to stand on the bridge while the train crosses.
If you've seen the film, then it's great to get to see the bridge. I crossed both ways and suggest you do as well.
3. Cross The Wampo Viaduct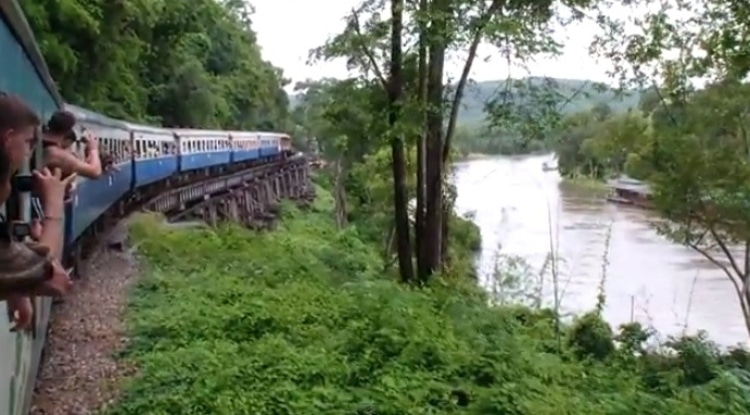 Crossing the Wampo Viaduct is one of he highlights of the journey along the Death Railway.
Travel Tip: If you're traveling from River Kwai Bridge to Nam Tok, sit in the last carriage on the right hand side to get the best views. That's how I got the picture you see above (and you can see other travelers trying to do the same).
4. Hellfire Pass & Museum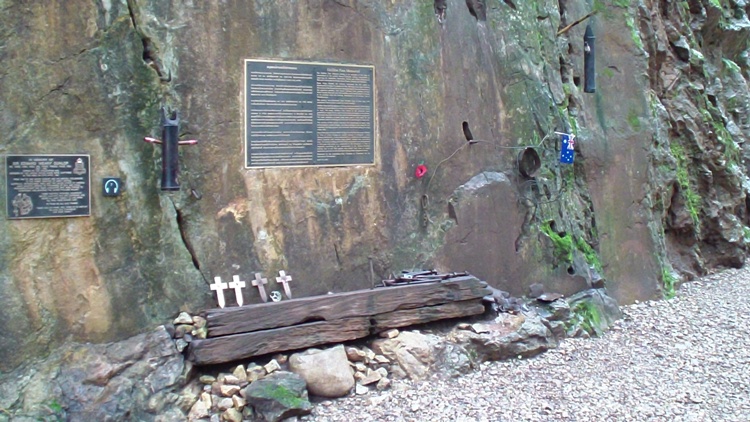 This is one of the must-see places if this is your first visit to Kanchanaburi. Over 100,000 people died during the building of the Death Railway, and Hellfire Pass was considered to be one of the worst sections for the workers.
You can walk along the route and also visit the excellent museum at the entrance. To get there you can either take a taxi from Nam Tok station or visit as part of a guided tour from the town.
I took the train to Nam Tok and then got a taxi from there, as this seemed like a more interesting way to get there.
5. Sai Yok Noi National Park & Waterfall
You can make a stop at Sai Yok Noi Waterfall on the way back from Hellfire Pass to Nam Tok station. It's a beautiful waterfall that you can see in my short video below.
6. Erawan National Park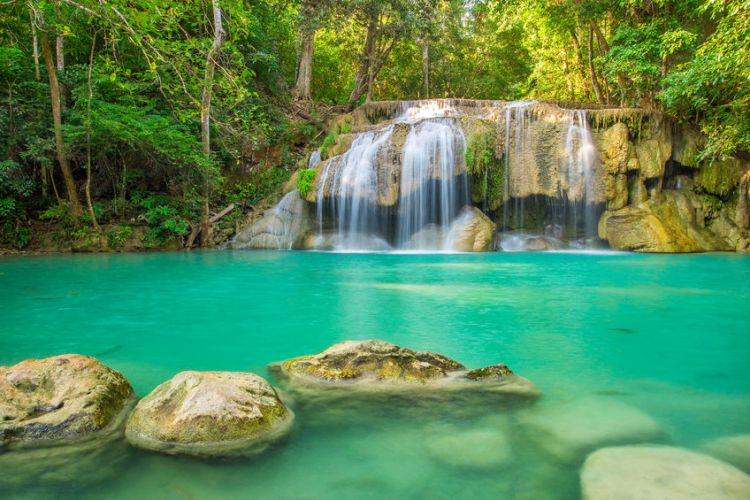 Erawan National Park is one of Thailand's most visited national parks and also one of the most beautiful areas in the country.
The main attraction in the park is the Erawan Falls (part of which is seen in the photo above), a series of waterfalls and stunning emerald green ponds. See the official Erawan National Park website for more details.
7. Kanchanaburi War Cemetery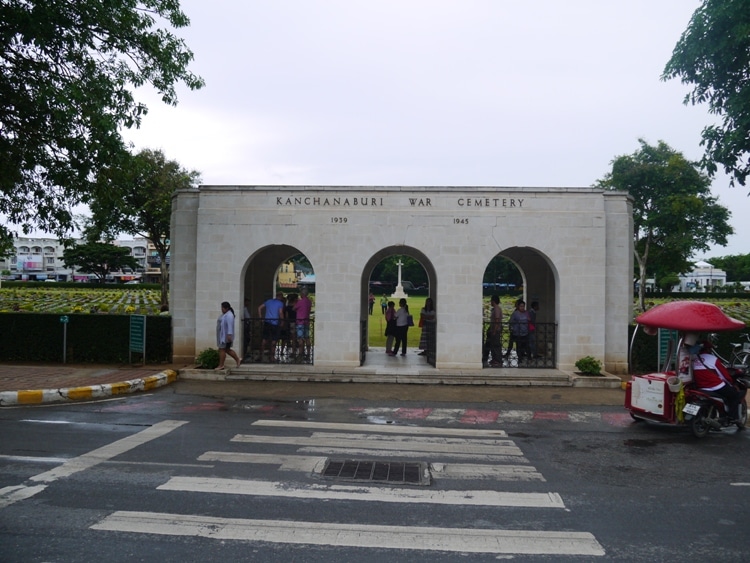 Kanchanaburi War Cemetery is located within the town, so is easy to get to. During the building of the Death Railway, around 15,000 prisoners of war and 100,000 civilians died of sickness, malnutrition, exhaustion and mistreatment.
Over 5,000 Commonwealth and 1,800 Dutch casualties are commemorated at this cemetery as well.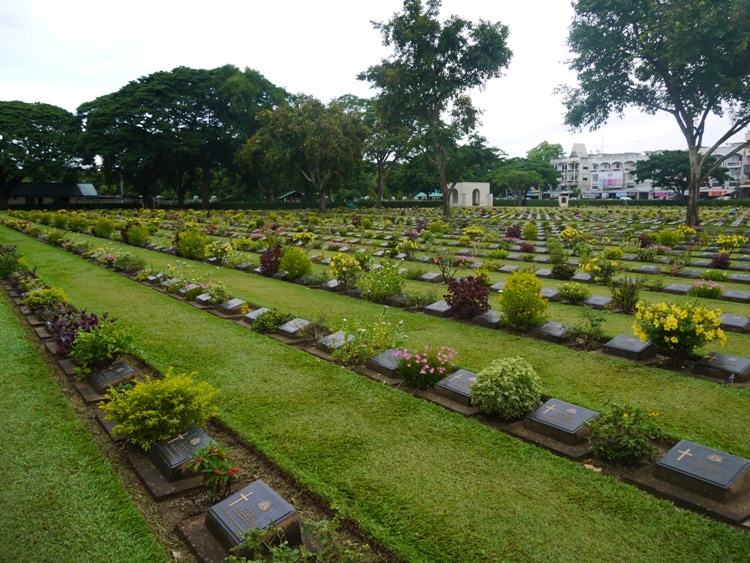 This is a beautifully maintained cemetery and a very peaceful part of the town.
8. Thailand-Burma Railway Center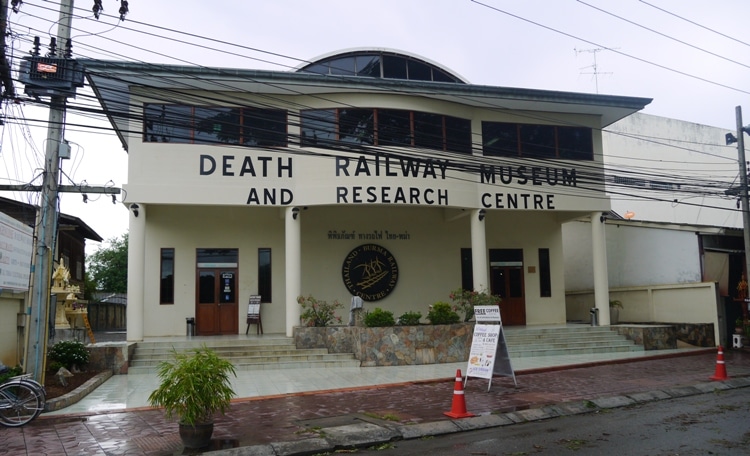 The Thailand-Burma Railway Centre, also known as the Death Railway Museum and Research Centre, is located opposite the cemetery mentioned above.
This place acts as a museum, as well as an information and research center. It's a great place to find out about the history of the Death Railway.
9. Take A Thai Vegetarian Cookery Class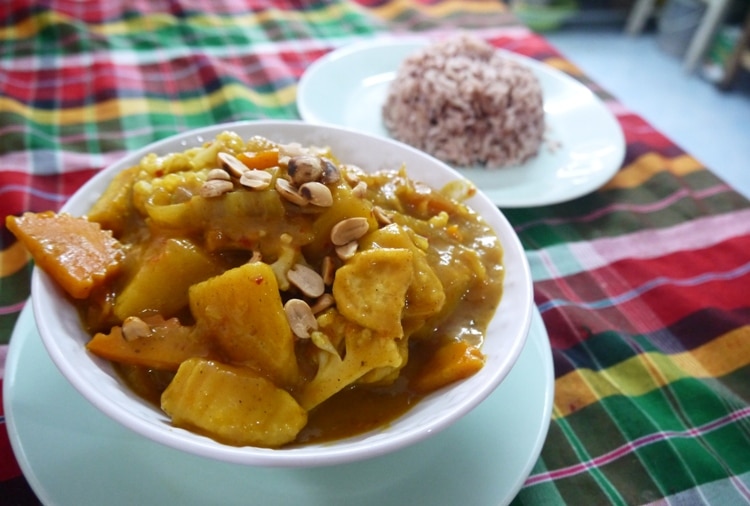 Do you want to be able to cook yummy Thai vegetarian and vegan food like the Massaman Curry shown above? Of course you do! Who wouldn't?
If so, there's no better place to learn than at On's Vegetarian Restaurant & Cookery Class.
10. Take A Boat Trip Along The River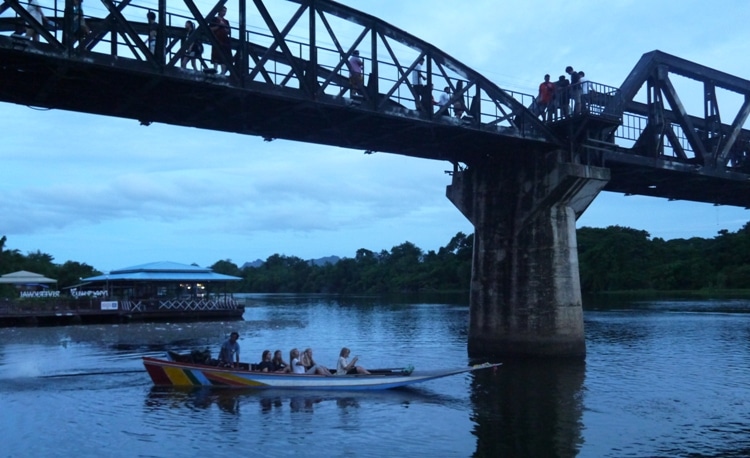 You can hire a boat for around 800 baht ($23). This will take you along the river and to see a few attractions, such as some local caves.
There are many other things to do in Kanchanaburi, so just use this as a starting point.
To get around the town center you can hire bicycles for 50 baht a day. To take longer trips you can hire motorbikes or taxis, or even take a guided tour. Just ask at your hotel.
Where To Stay In Kanchanaburi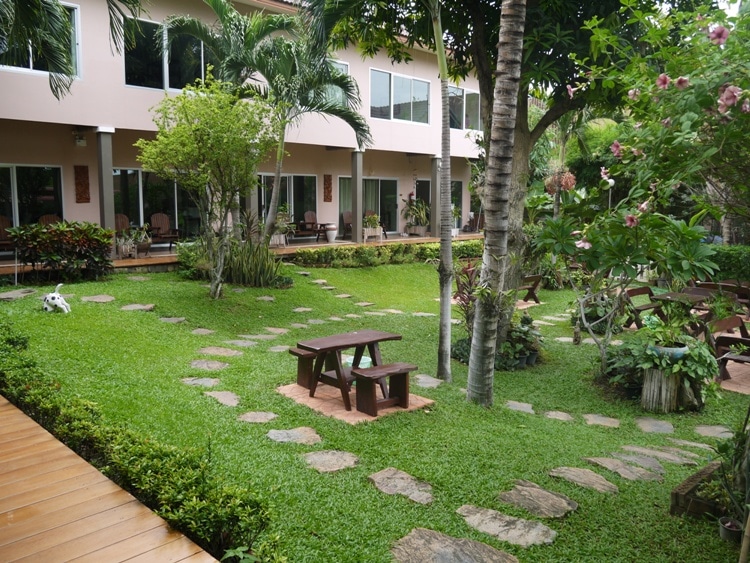 For our two days in Kanchanaburi we stayed at the excellent Sabai @ Kan Resort. We stayed there on our previous visit and had such a great time that we decided to stay there again. Click here for other great hotels in Kanchanaburi.
How To Get To Kanchanaburi From Bangkok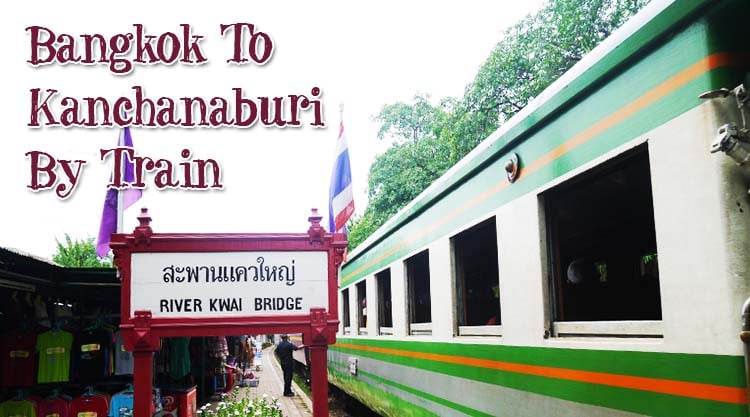 Getting from Bangkok to Kanchanaburi by train is really easy. See Bangkok To Kanchanaburi By Train for full details.
---