After a couple of days if Udon Thani, it was back onto the train for the short journey to our next destination of Nong Khai, which is on the border with Laos. There are only a few trains per day on this route, with the most convenient for us being the 11:44 that's due to arrive in Nong Khai at 12:25. The train was about 15 minutes late leaving Udon Thani and 15 minutes late arriving in Nong Khai. The train was 3rd class and the tickets only cost 11 baht ($0.30) for foreigners and was free for Thais.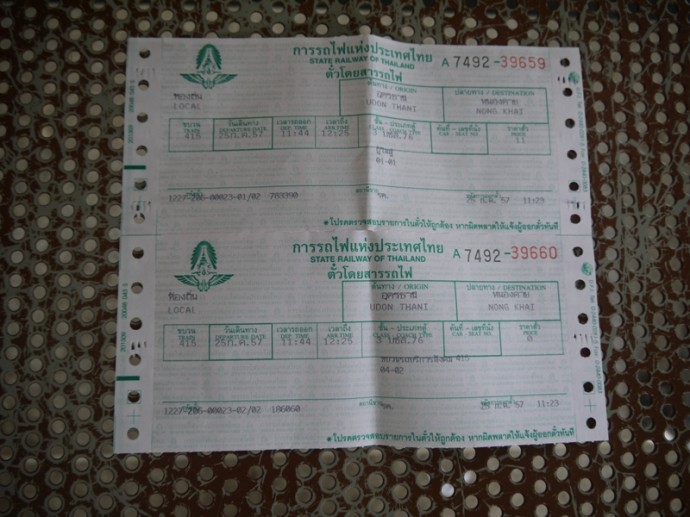 We got a tuk tuk from our hotel to the train station, and this cost us 40 baht ($1.35). It's only around a 5-minute walk, so we would have walked if we hadn't had suitcases with us.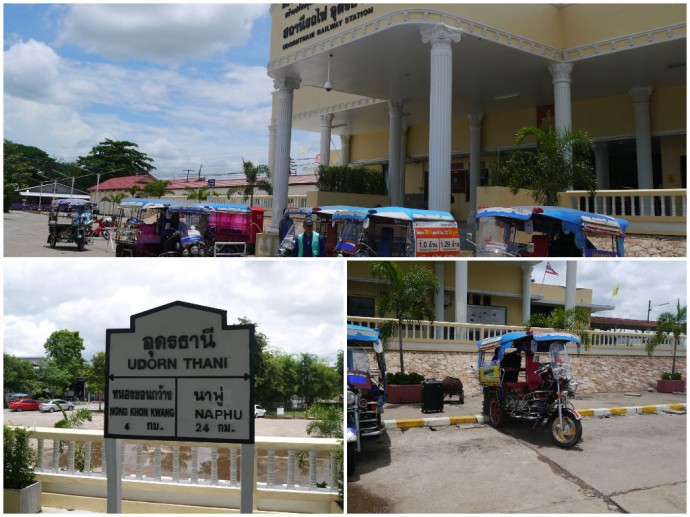 The train was due to leave at 11:44 but was around 15 minutes late. Here's the train arriving at Udon Thani Station.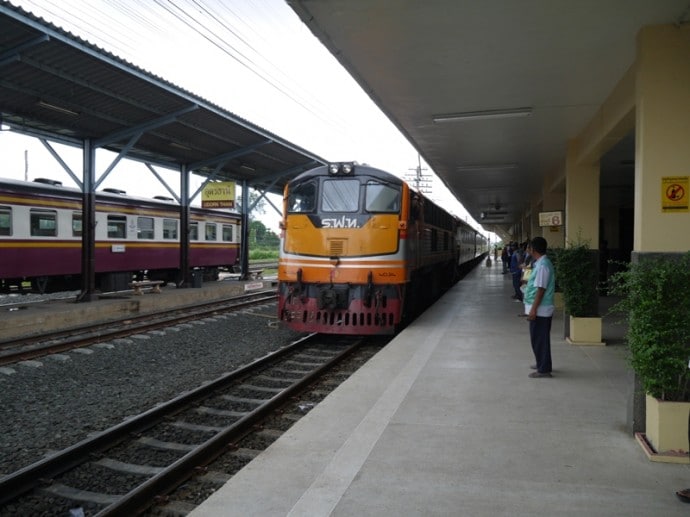 And here's a video of the train leaving Udon Thani station.
The train is 3rd class so doesn't have aircon but only fans. But the windows are all open so you get a nice breeze. As this journey is very short, not having aircon doesn't really matter.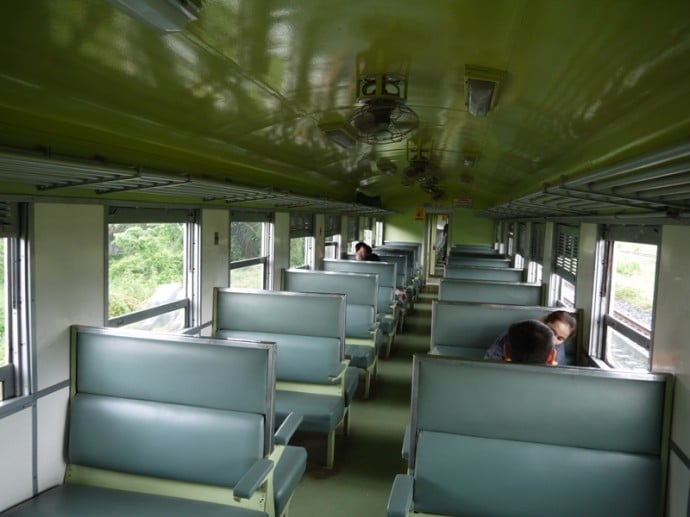 Nong Khai station is a little outside the center of town, so you'll need to get a tuk tuk to your hotel. When we arrived there were plenty waiting outside the station.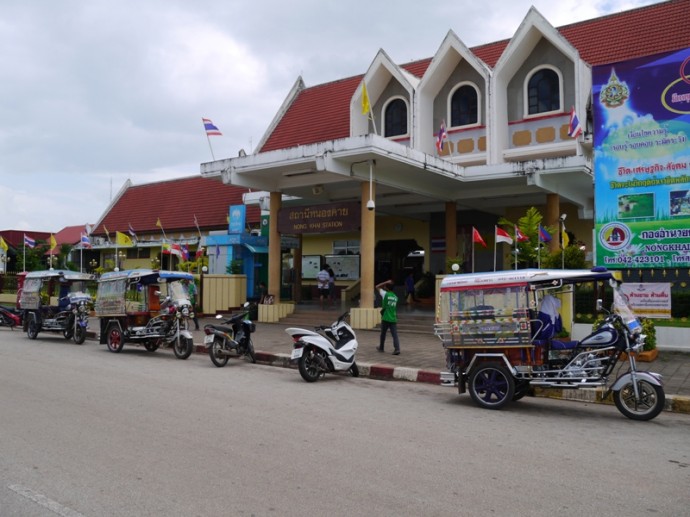 It cost us 80 baht ($2.60) to get to our hotel, The Rim Riverside Hotel, which is 2-3 km away and overlooks the Mekong River.
Hotels In Udon Thani
While in Udon Thani we stayed at City Inn. This is centrally located, and is close to the train station, bus station, UD Town and Central Mall.
For other hotels is Udon Thani, check out Agoda Udon Thani.
Hotels In Nong Khai
While In Nong Khai we stayed at The Rim Riverside Hotel, This is a great hotel with rooms overlooking the Mekong River. It also gets great reviews on Agoda.
For other hotels is Nong Khai, check out Agoda Nong Khai.