We usually prefer to travel by train, but decided to get a VIP bus for our journey to Khon Kaen, as the bus times were much more convenient than the train. We chose to travel with Nakhonchai Air, as we've used them in the past and the bus, staff and service are all excellent. We don't generally like traveling by bus in Thailand as there are so many crashes here, but Nakhonchai Air use quality buses and even change drivers half way so that one driver isn't driving for too long. Every time we've got one of their buses the standard of driving has been really good and we've always felt safe.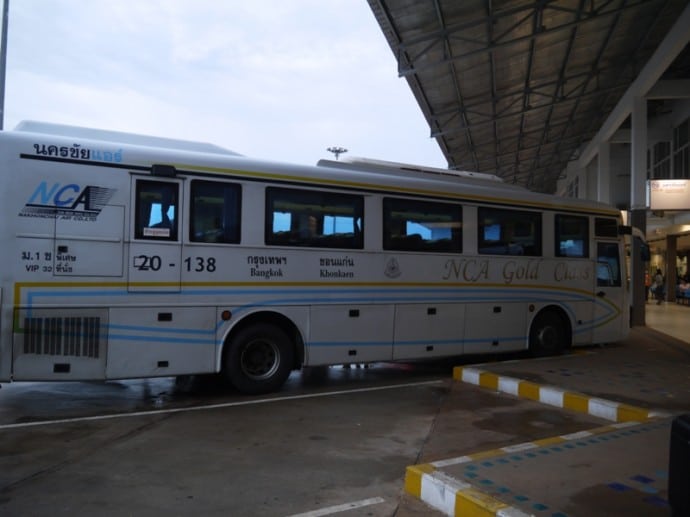 The bus we got was a 32-seater, with very comfortable seats, toilet, and food and refreshments included in the price. All seats have seat belts, which isn't always the case with buses in Thailand. The tickets cost 420 baht ($14) each, and this included a rice lunch (choice or normal, vegetarian or Muslim), a carton of juice, a carton of soy milk, a bottle of water and a small packet of peanuts. The snacks vary with each journey, so you'll usually get a slight variation of what we got.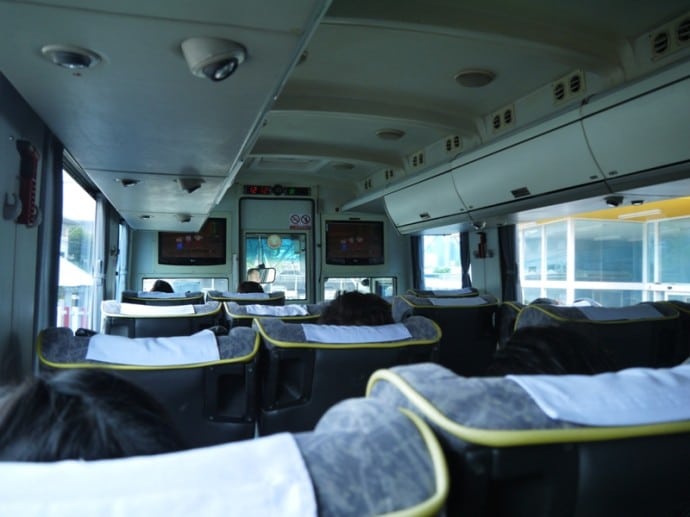 The interior of the bus is very comfortable, and there is more legroom than on any bus I've traveled on. It gets quite cold on the bus though, so I suggest bringing a jacket if you don't like being cold. The temperature display varied between 14C and 20C during the journey, and I assume it was correct because it did feel very cold, even for me. They do provide blankets though, and everyone on the bus was using one.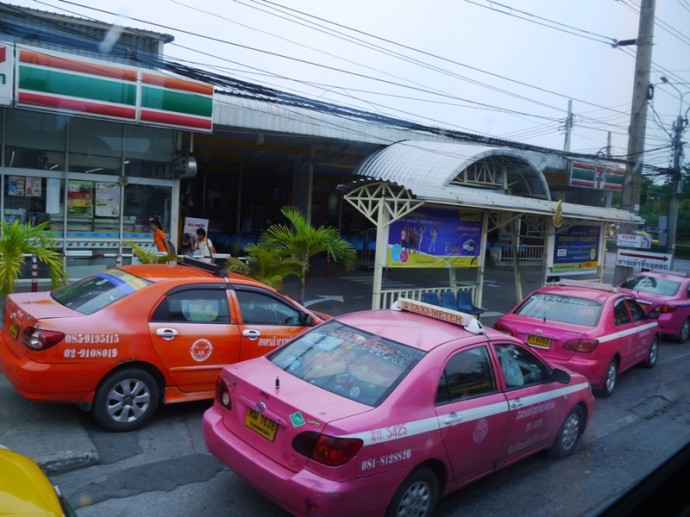 Nakhonchai Air's main bus station is in Mo Chit, although it's not the same one as the main Mo Chit bus station that you may be familiar with. Our bus also stopped at that station, although I'm not sure if all of their buses do. Whenever we've arrived at the Nakhonchai Air bus station in Bangkok we've always been able to get a taxi within a minute or two and they've always used their meters.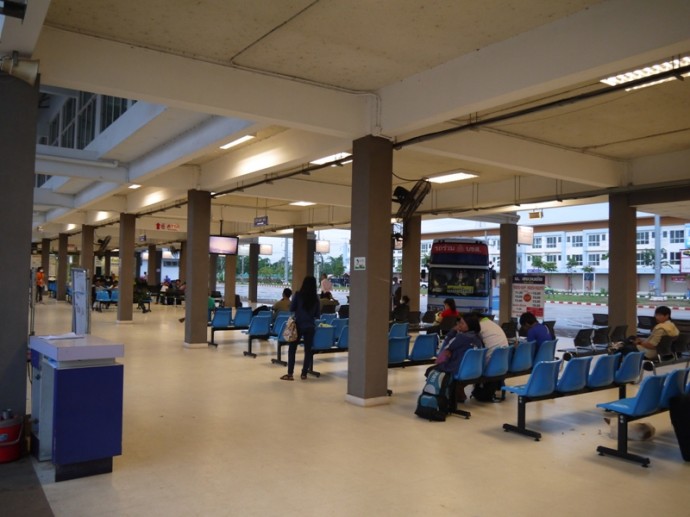 The bus station in Khon Kaen is a long way out of town, so you'll need to get a taxi, tuk tuk or van from there to the city center. A friend met us at the station, so I've no idea of the cost to getting into town.
The buses run 24/7 with buses leaving at least every hour. Just check their website for the latest times.
You can book your bus journey online at the Nakhonchai Air website. See Booking Tickets Online With Nakhonchai Air.
Nakhon Chai Air Details
Website: nakhonchaiair.com
Tel: 0-2790-0009
Hotels In Khon Kaen
While in Khon Kaen we stayed at Phanthipha Residence which we highly recommend. It's a great location in the city center and within easy walk of shops, restaurants and nightlife. It's also reasonably priced, with large and clean rooms, fast internet and kettle and cups for making tea and coffee. It also has a small fridge, large wardrobe and very good aircon. See our review of Phanthipha Residence.
For other hotels is Khon Kaen, check out Agoda Khon Kaen.