What's the easiest way to get from Bangkok to Hua Hin in Thailand? Because of its beautiful beaches and relative proximity to Bangkok, Hua Hin is a popular getaway for tourists and many of Bangkok's residents. You can get there by bus, taxi or train –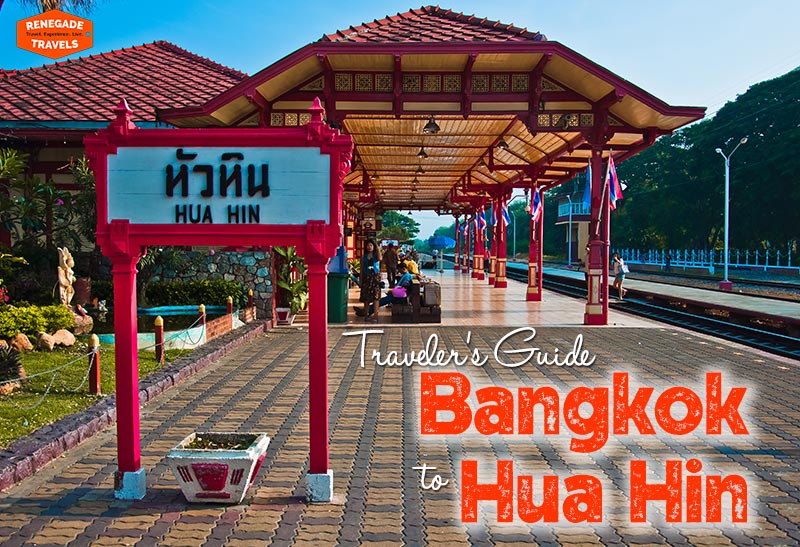 When it comes to travel between Bangkok and Hua Hin, you should budget about 3-5 hours, depending on your mode of transportation. Hopefully it will take much less.
I've taken a mini-bus to Hua Hin (fastest), driven a rented car to Hua Hin (most fun but confusing) and taken the train (easiest and cheapest). They each have their own pros and cons and you can check pricing for each on the form below:
Bangkok to Hua Hin by Train (Cheapest)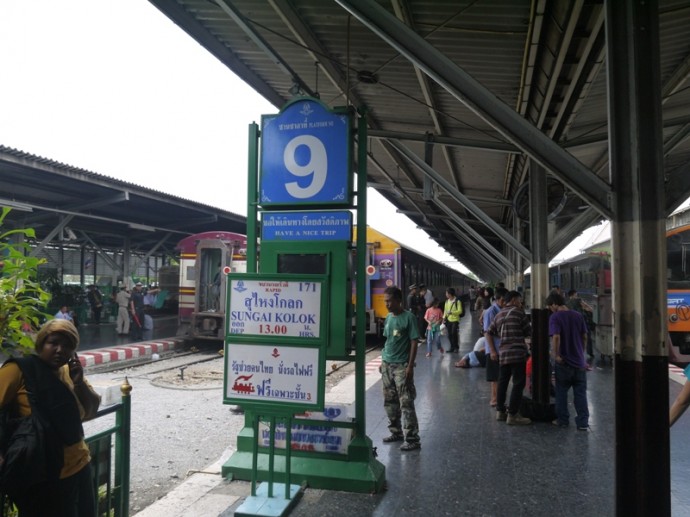 In Bangkok, you'll be departing from the Hua Lamphong train station. I took the 13:00 train, which ended up being the 171 to Sungai Kolok, a Thai town on the border of Malaysia. The train had a total of 15 carriages.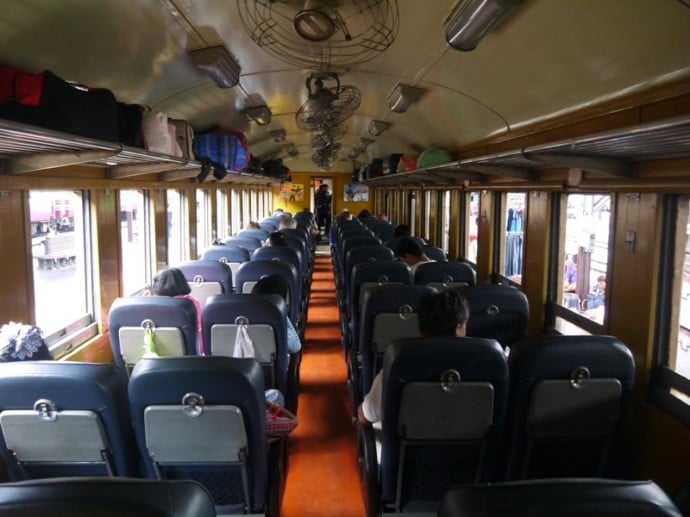 The seating in the carriage is relatively new and pretty comfortable, which is what we usually expect when we travel by train in Thailand.
As with many trains in Thailand, there is no air conditioning, only fans. Needless to say, it was pretty hot the whole journey, which took around 4.5 hours. The train was due to arrive at 17:14, but was around 15 minutes late.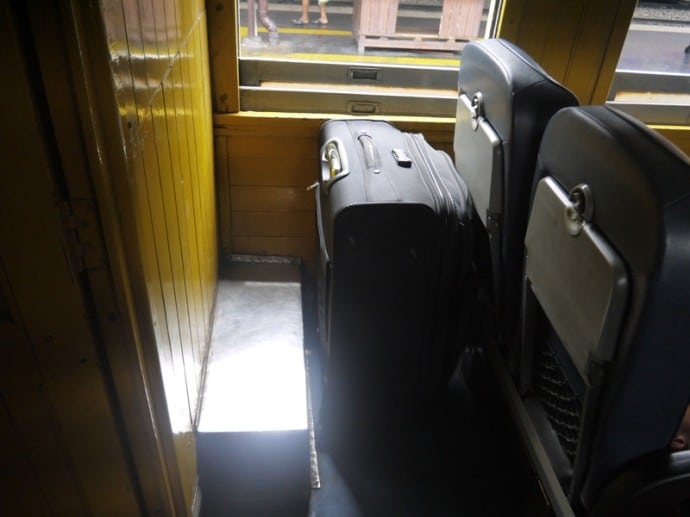 There was luggage space available behind the last two seats in the carriage, although most people put even large suitcases up on the rack.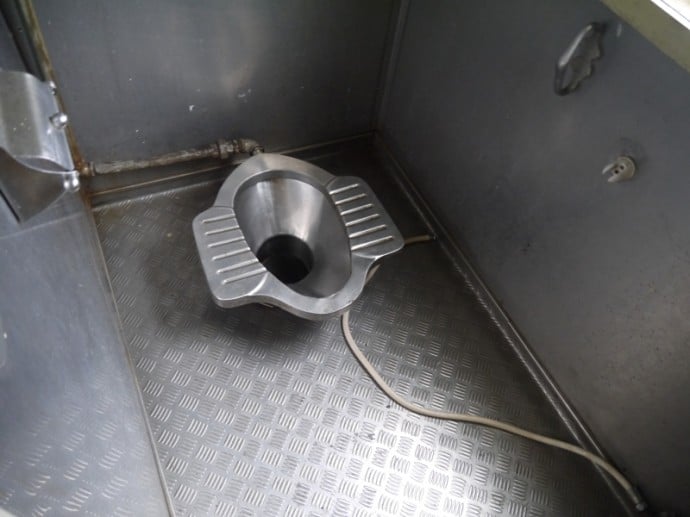 As with most Thai trains, there were only squat toilets. You have been warned! Use the bathroom before you board the train 😉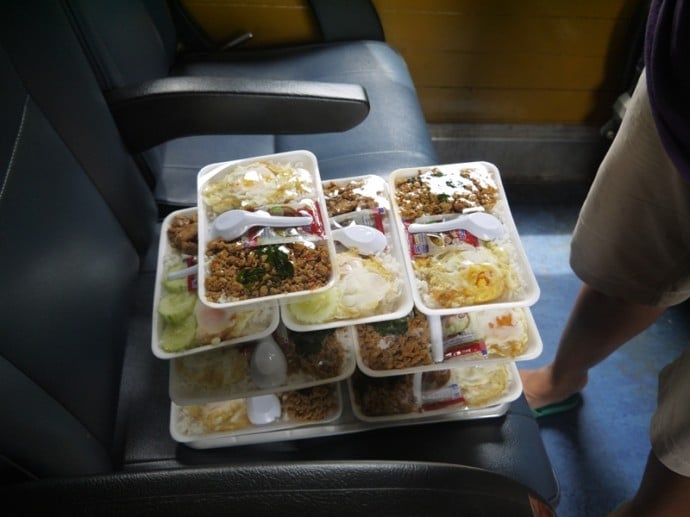 There was all sorts of food and drink available on the train, with vendors getting on and off at most stations, and walking up and down the carriages every few minutes. The rice meals above were 50 baht ($1.70).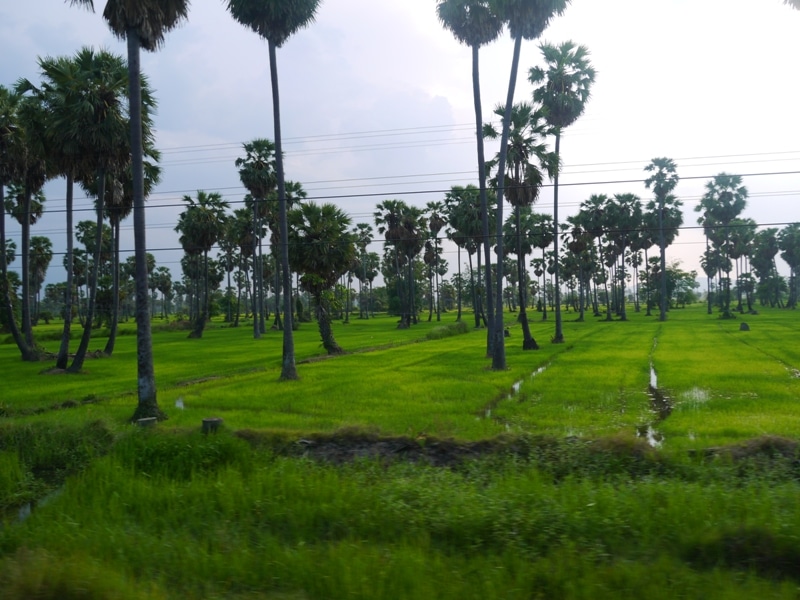 The train between Bangkok and Hua Hin mostly passed through the countryside, with lots of green fields and trees, as shown above.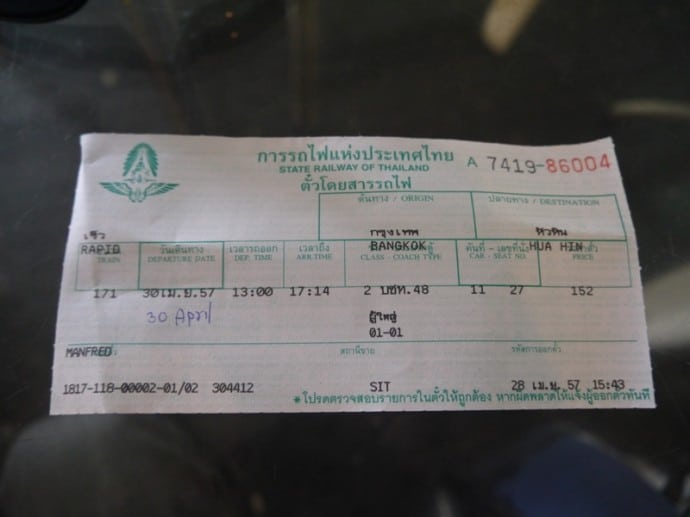 My train ticket cost 152 baht ($3), which is a real bargain for such a long journey.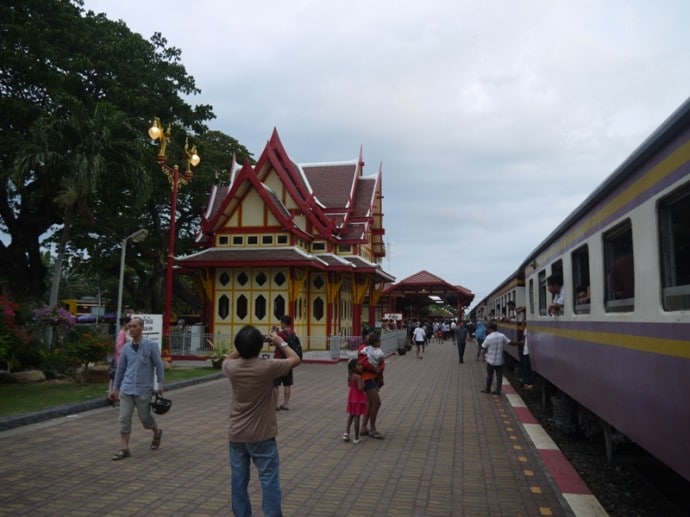 The Hua Hin train station is particularly beautiful, and looks more like a temple than a train station. Don't be surprised to find lots of people taking a picture of the station itself. Bangkok's Hua Lamphong train station looks quite rundown in comparison.
The train times and prices that follow were correct at the time this post was published. You can find up-to-date times and pricing for train tickets between Bangkok and Hua Hin here or learn more about how to purchase Thailand train tickets online.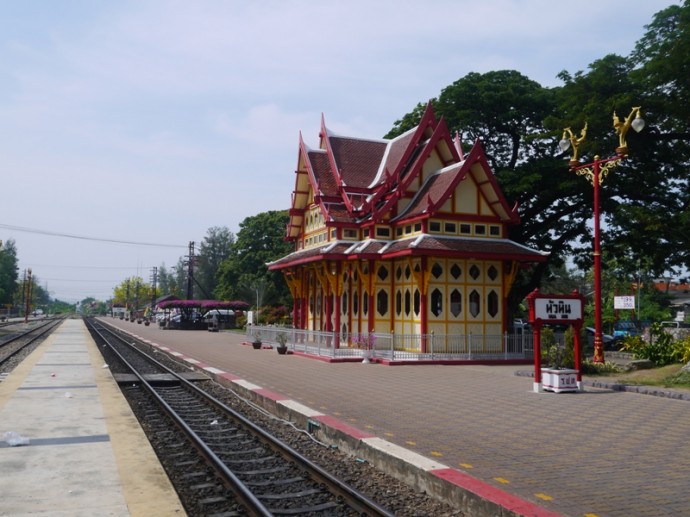 Bangkok to Hua Hin by Mini-Bus (Convenient)
Whereas the train between Bangkok and Hua Hin is the cheapest mode of transportation between these two Thailand cities, the Mini-bus is probably the most convenient.
It's cheaper than a private taxi or rented car, but it's much faster than a train.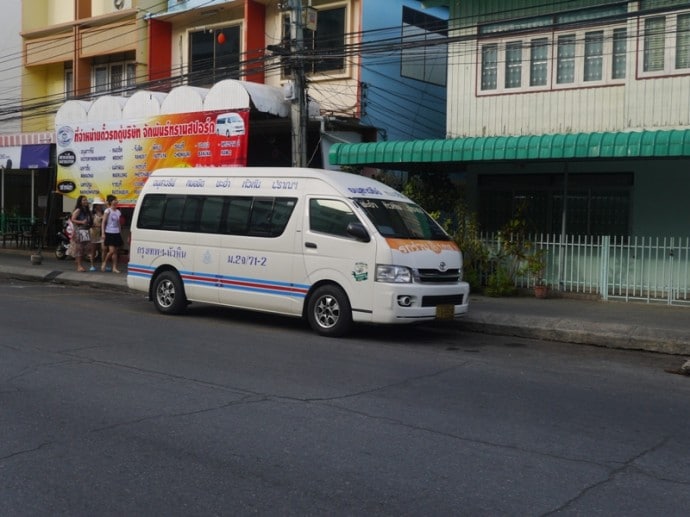 The only confusing part of taking a mini-bus in Thailand is that you need to know exactly where you're headed. "Hua Hin" is just a bit too generic, unless you're fine being dropped off somewhere in the middle of the city.
You see, the beaches of Hua Hin stretch out for miles and miles. Some secluded areas, such as Dolphin Bay, are 20-30 minutes from the Hua Hin city center. Certain mini buses go to these far-flung areas, so be sure to check with your hotel to determine exactly which minibus to take.
If you're a traveler who just wants to be dropped off in downtown Hua Hin, check here for mini bus tickets between Bangkok and Hua Hin. There are multiple options for departure locations in Bangkok and arrival locations in Hua Hin.
Bangkok to Hua Hin by Private Car (most expensive)
Last year, I personally rented a car at the Bangkok airport and drove down to Hua Hin. While it was a wonderful experience, it's not one I'd highly recommend.
First of all, you'll be driving on the left side of the road, which for many people might take some getting used to. Also, you'll need to be adventurous and willing to get lost!
Thankfully, it's also possible to rent a private car and drive to take you wherever you want to go, but it will obviously be the most expensive option.
Check here for pricing on private cars to Hua Hin.
Final Thoughts | Bangkok to Hua Hin
As you can see, there are a lot of great options to choose from when traveling between Bangkok and Hua Hin. While I prefer the mini-bus for its speed, the train is surprisingly comfortable and private cars are extremely fast.
Once you arrive in Hua Hin, I highly recommend the Thor HuaHin57 Hotel. The location is very central, with the night market being about 2 minutes' walk away. To book this or any other hotel in Hua Hin, check out Agoda Hua Hin to help you on your travel to Bangkok.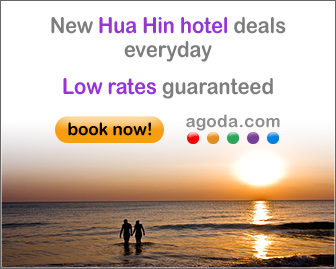 Have you traveled from Bangkok to Hua Hin? What was your experience and which mode of transportation would you recommend?

---