If you plan to visit the Myanmar Embassy in Bangkok you'll probably want to stay at a hotel nearby. Luckily, there are plenty of hotels in this area in all price ranges. Here's an overview of what's available.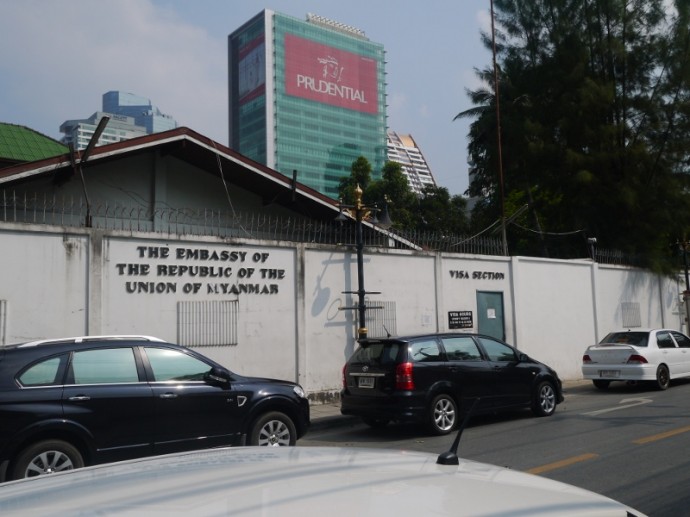 The Myanmar Embassy is easily accessible using the BTS Skytrain system. The nearest station in Surasak, and the Embassy is only around 3-5 minutes' walk away. It's on the corner of Pan Road and Sathorn Road.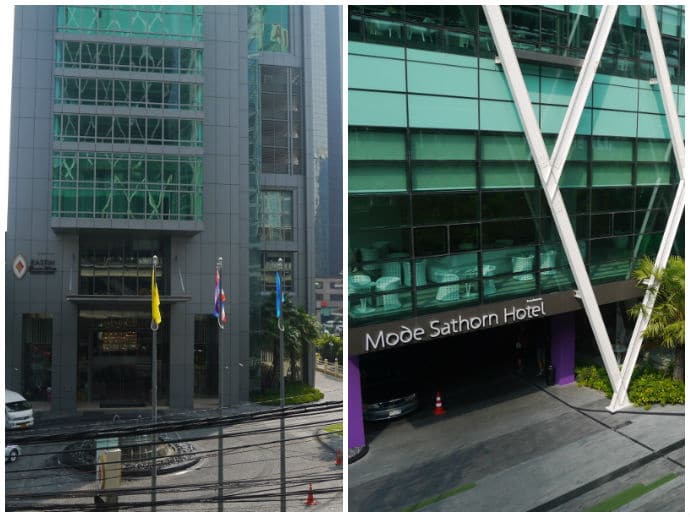 There are two hotels right next to Surasak BTS station, the Eastin Grand Hotel and Mode Sathorn Hotel. Eastin Grand even has a walkway directly from the station into the hotel. Prices for both these hotels start at around $120-130 per night. Mode is the newest, and at the time of writing it still had some pre-opening offers.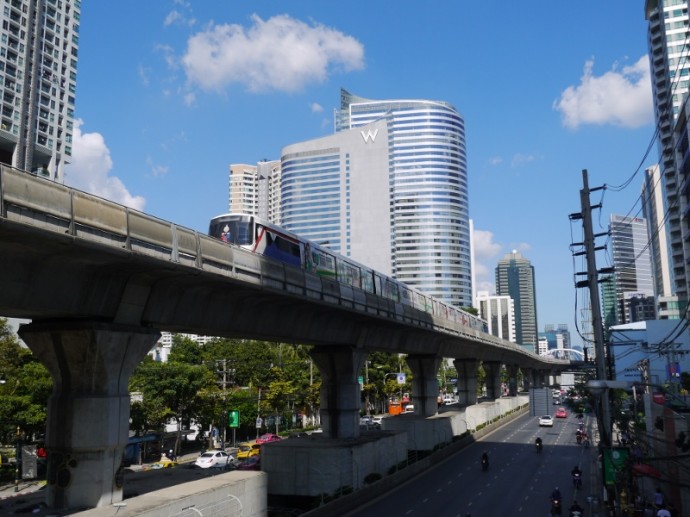 If you want to stay at a 5-star hotel, the W Hotel is only around 5-10 minutes' walk away towards Chong Nonsi BTS station. Prices here are a little higher and start at around $150 per night.
Another hotel that's only a few minutes walk away is Marvin Suites. This hotel is on Sathorn Soi 11. We stayed here a while back and had a great stay. It also has super-fast wifi and very friendly and helpful staff. See our review of Marvin Suites.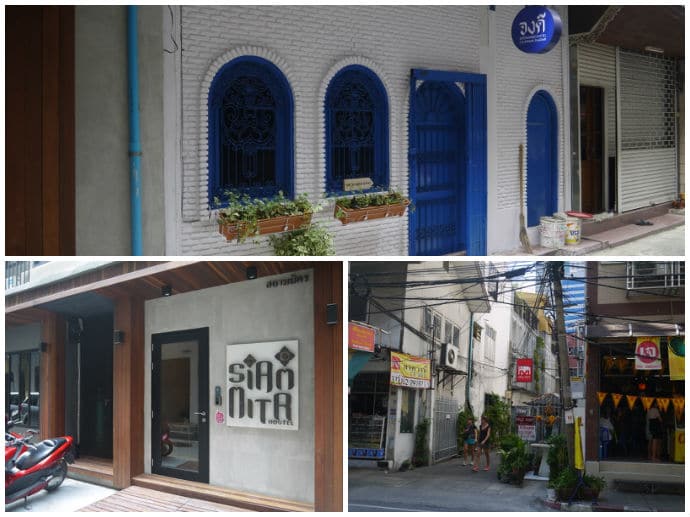 For those that prefer to stay at a hostel, there is also a good choice in this area, as there are three hostels on the same road (Pan Road) as the Embassy. Zhongdee Hostel is one of the newest and is less than two minutes' walk away. Right next door to that hostel is Siam Mitre Hostel, which is also fairly new, and further down the road towards the Silom Road end is Mile Map Hostel. Prices at these hostels start at around $12 per night. For more hostel  options in this area, see 7 great hostels in Silom.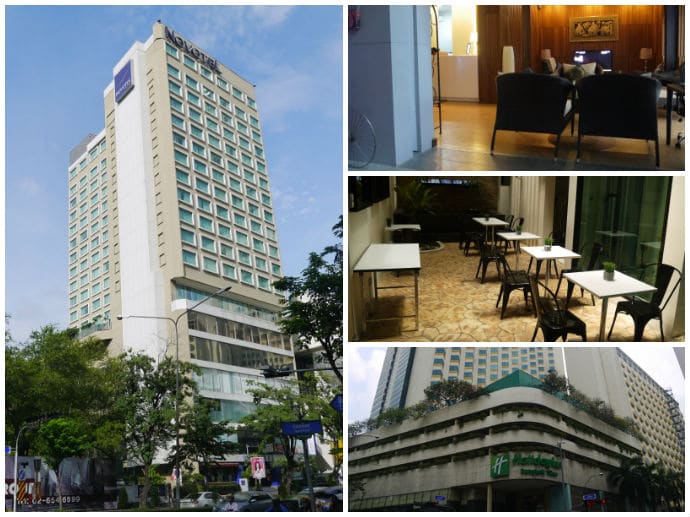 If you prefer to stay around Silom Road, you'll have a much bigger choice of hotels. These include iCheck Inn (5 mins walk – prices start around $35), Amber Boutique Hotel (10 mins walk – prices start around $50), Holiday Inn (10 mins walk – prices start around $90) and Novotel (10-15 mins walk – prices from around $60). We stayed at two of these hotels recently, so you can see our reviews at iCheck Inn Review and Amber Boutique Review.
We hope this has given you a good overview or where to stay in the area around the Myanmar Embassy. If you need any further information, just leave a comment below and we'll get back to you.