If you spend some time in Thailand you'll most likely see a whole range of creatures that you wouldn't see back in your home country. Since being here I've seen scorpions, snakes, geckos, giant lizards, and other interesting creatures. Here's a selection of what I've seen so far. Click here if you need to book a hotel in Thailand or elsewhere.
Scorpion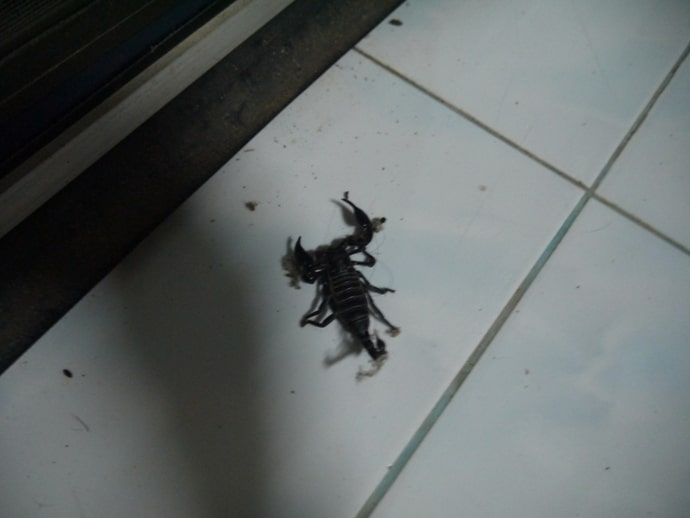 I saw this scorpion at Miu's parents' house a while back. I wanted to get a better photo but the family chased it out before I had a chance. It was just a few inches from my bare feet when someone spotted it.
Snakes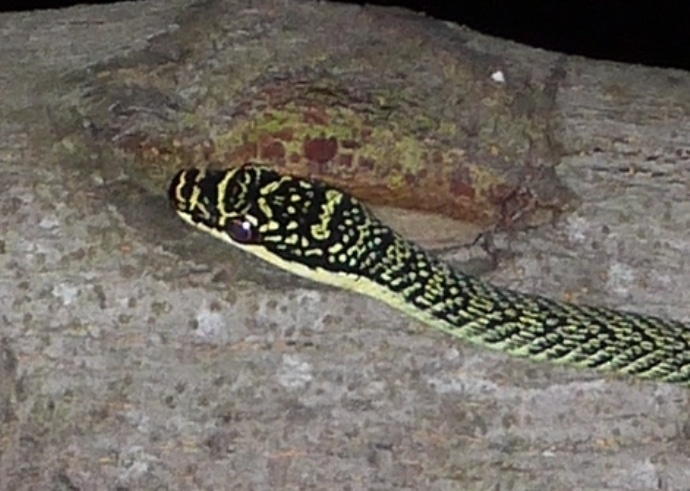 Apart from our visit to Bangkok Snake Farm and Khon Kaen's King Cobra Village, I've only see a few snakes in Thailand. The most beautiful one I saw was a Golden Tree Snake at a friend's house. These snakes are venomous but not too dangerous to humans.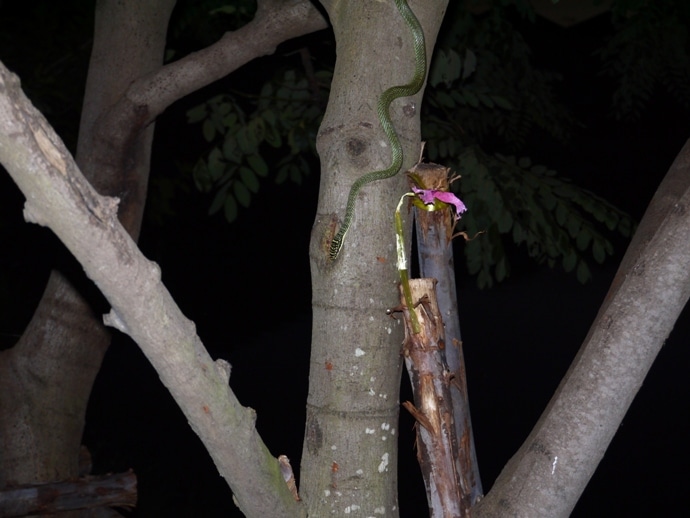 We also saw a dead snake on the road a few months back that has an interesting story behind it. We were driving along and spotted the snake, which was about 6-foot long, so stopped to take a look.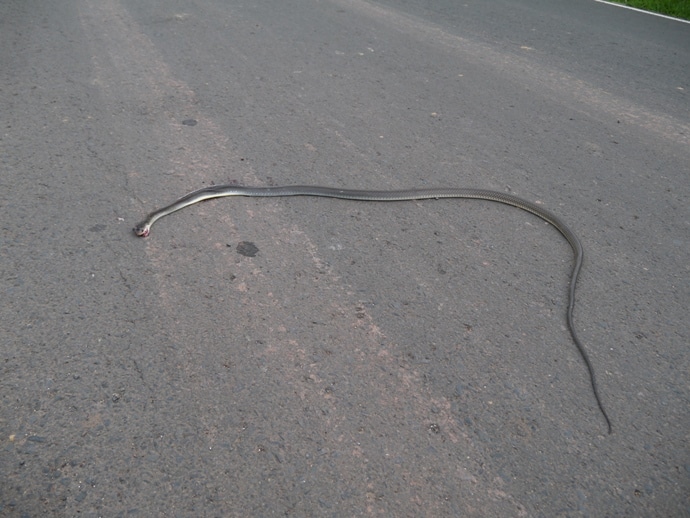 As we were looking at the snake a man on a motorcycle turned up and looked at the snake as well. He then asked if we were planning to take it home, to which we replied that we weren't. He then got a carrier bag and put the snake into it. We asked what he was going to do with it and he said he was going to take it home and make snake soup. Yummy!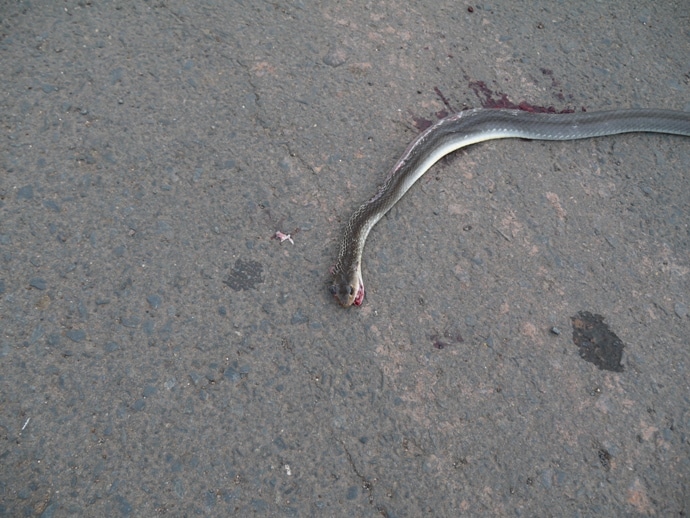 Red Spotted Tokay Gecko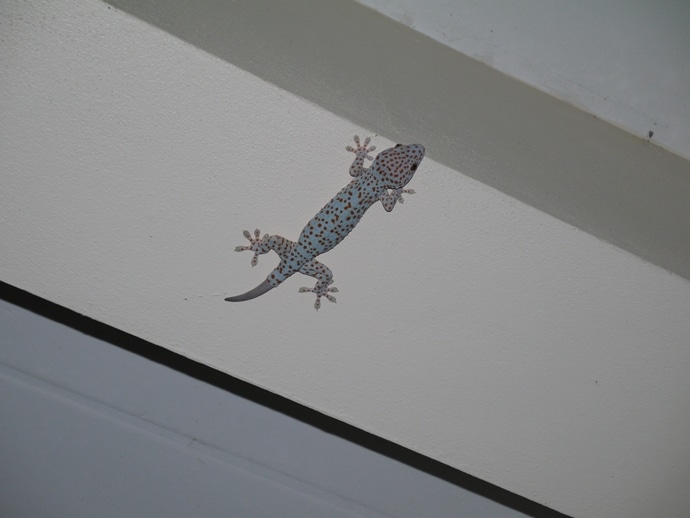 We spotted this beautiful gecko in the car park of a hotel we were staying at in Northeast Thailand. I haven't seen many geckos in Thailand as they tend to be a bit shy.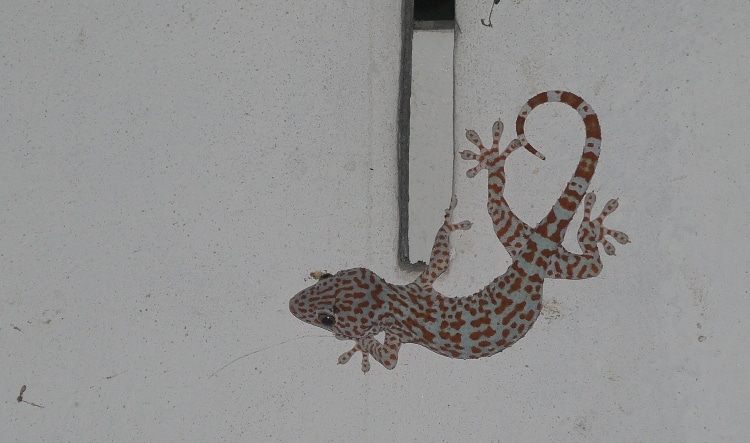 I found this one in the outside toilet at Miu's parents house. Beautiful.
Giant Monitor Lizard

You can see these giant monitor lizards in Bangkok's Lumphini Park. We've also spotted them in other places around Thailand. They usually shy away from people, but the ones in Lumphini Park seem to have got used to having people around.
Long-Tailed Lizard
This long-tailed lizard walk passed our table at an outdoor restaurant. It seemed to stop and pose for its photo before continuing on its way.
Thai Tree Frog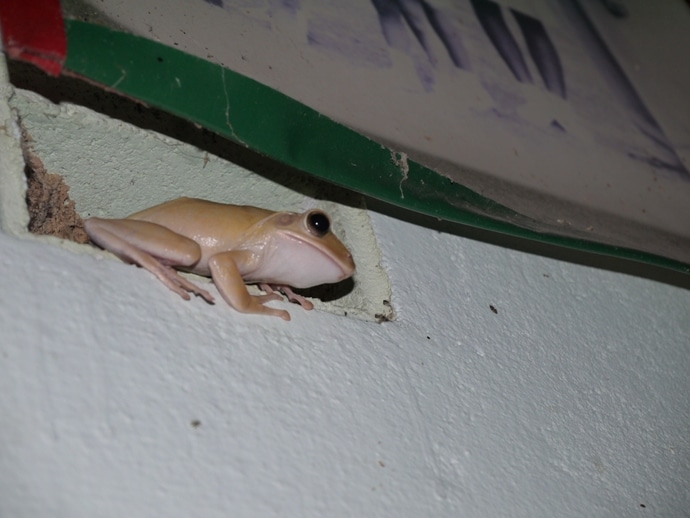 This tree frog used to live high up on the wall at Miu's parents' house. We saw it there every day for a few weeks. But one day the local cat killed it.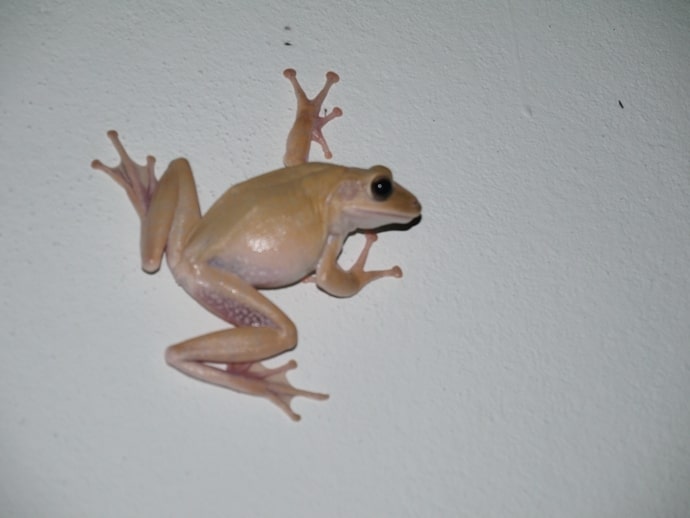 Having frogs around the house probably explains why there are also a few snakes there as well.
Giant Moth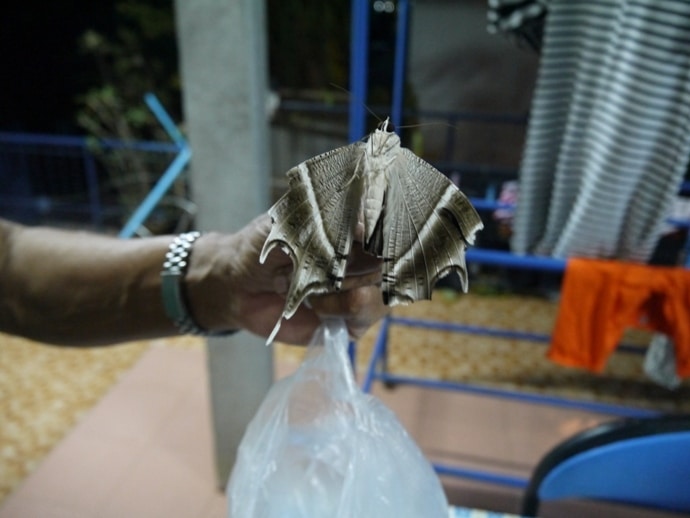 Some of the moths in Thailand are truly huge. The one above is bigger than a man's hand.
Millipede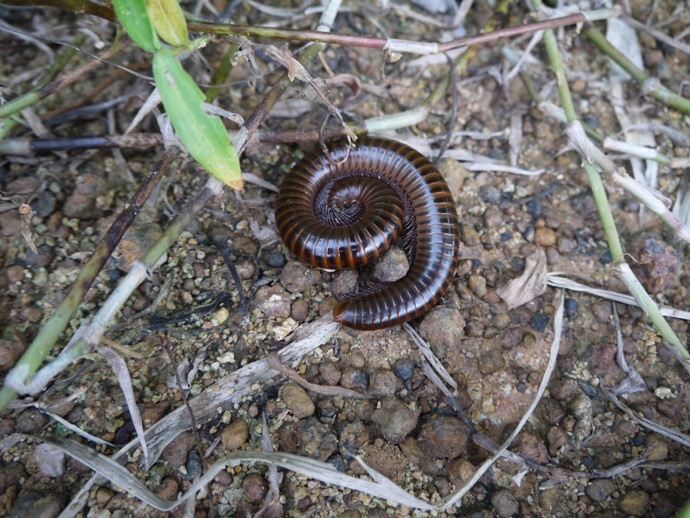 Millipedes are very common in Thailand and I see them very often.
Crocodiles
Just like many people in the West have cats or dogs as pets, some Thai families have crocodiles. Amazing Thailand!
Hotels In Thailand
There are great hotels all over Thailand at remarkably affordable prices. Click here if you need to book a hotel in Thailand or elsewhere.