There are a lot of fun things to do in Hua Hin, Thailand! Below I'd like to offer a small selection to whet your appetite. This is by no means a comprehensive look at what there is to do, but these were some of my favorite.
Hua Hin Train Station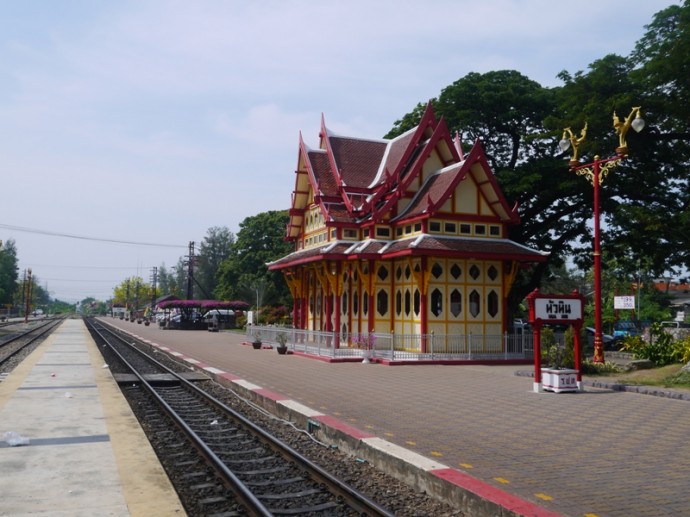 This is the most photographed site in Hua Hin and probably the most beautiful train station in Thailand. If you arrive by train, this is what you'll see when you arrive. If you don't go by train, be sure to pay the train station a visit.
Train Carriage Reading Rooms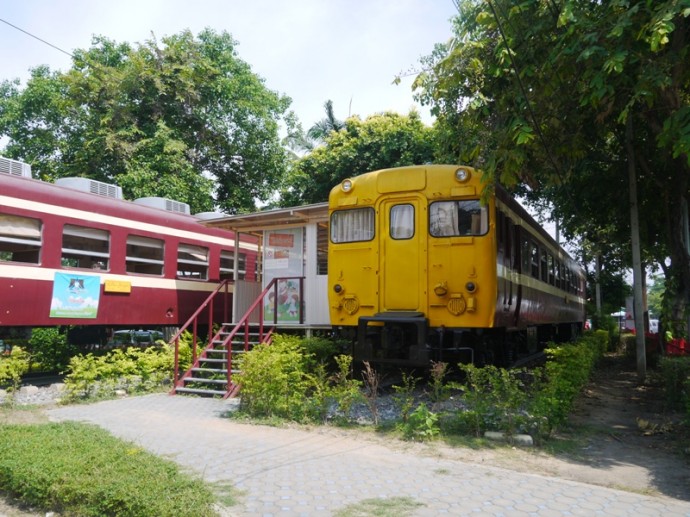 Directly opposite the train station you'll see two old train carriages that have been converted into reading rooms.
Pier And Beach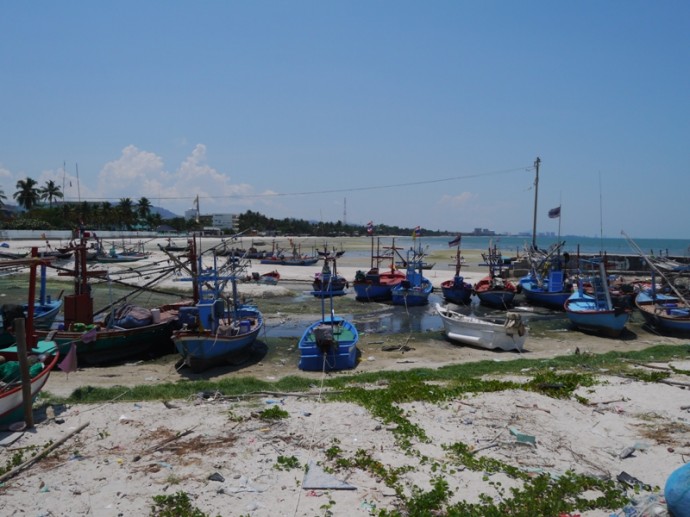 The pier is currently closed, but if you get there early enough you'll get to see the fishermen bringing in the fish they caught.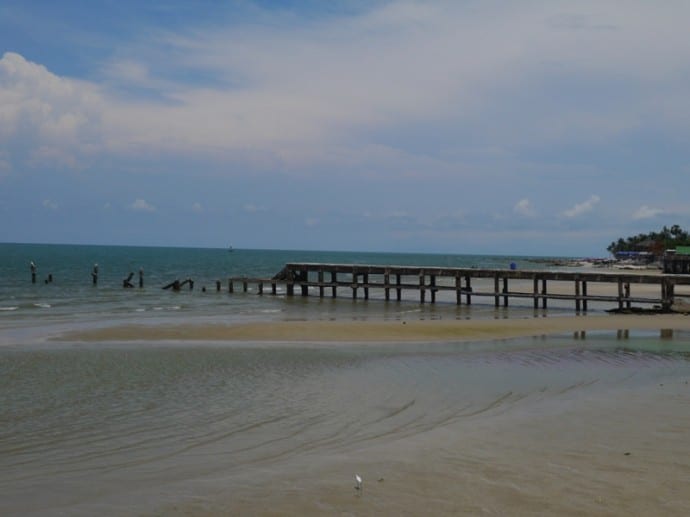 There are two piers – one wooden and one concrete – and both are in a state of disrepair.
You can also see all the way up the coast from here. The beach is usually very empty, so you'll have it all to yourself if you want.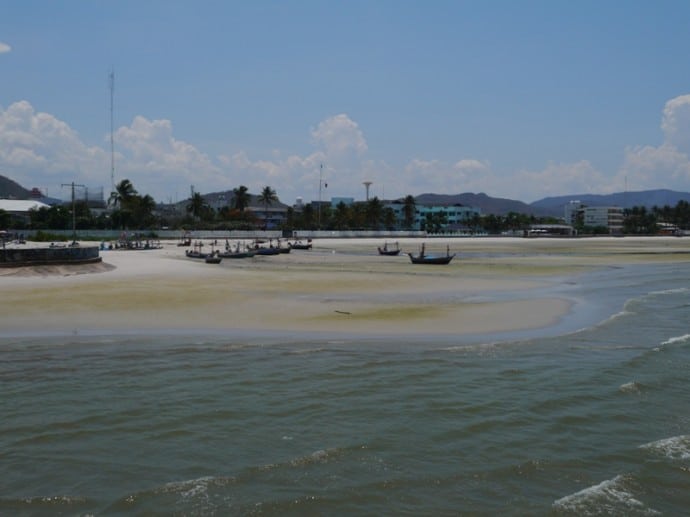 The pier is near the end of Hua Hin Soi 55. Just turn left at the end of the road and you'll see it ahead of you.
The Night Market
Hua Hin night market takes place every night from around 5 or 6 pm onwards and is very popular with both tourists and locals.
The market is a mixture of crafts, clothes and lots of food. Above you can see a very popular Pad Thai stall. There are usually long queues at this stall.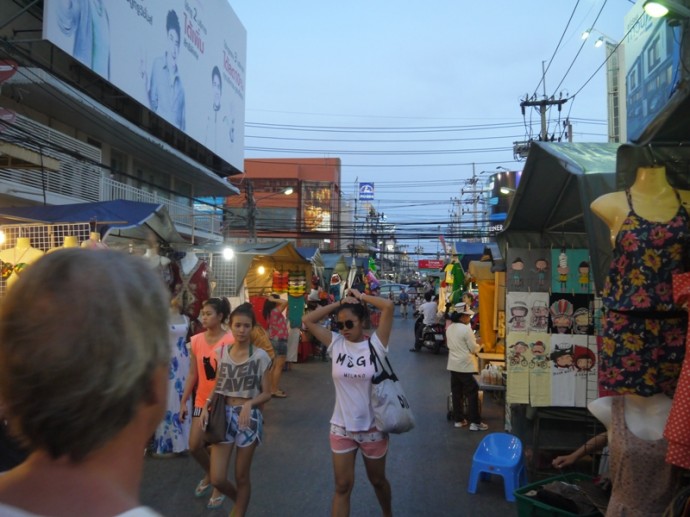 The market is situated on Dechanuchit Road (Hua Hin Soi 72) between Phetkasem Road and Prapokklao Road.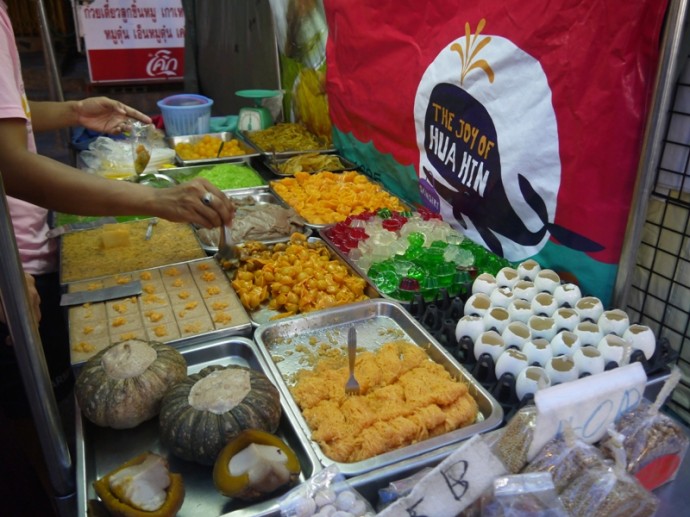 There are also quite a few seafood restaurants at the top end of the market.
Khao Takiab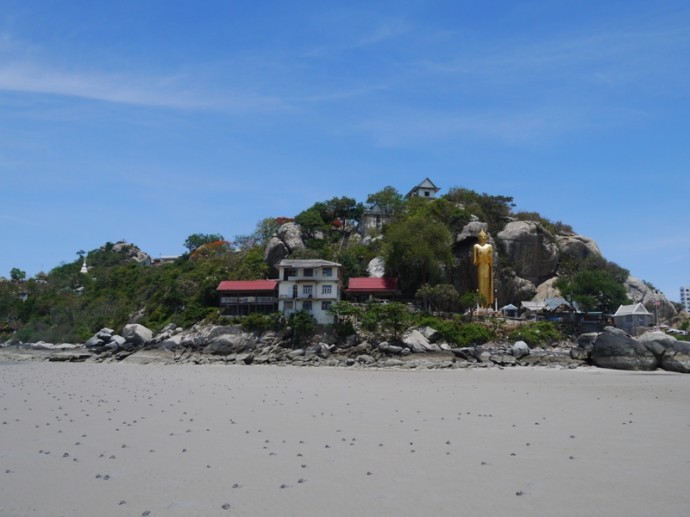 Khao Takiab is around 7 km from Hua Hin city center and only takes around 10 minutes to get to, so it's a very easy place to visit. You can get a green songthaew from the market area that only costs 10 baht ($0.35) during the day and 15 baht ($0.50) after 7 pm. It's a short walk of a few hundred meters to the beach and the Buddha statue shown in the image above.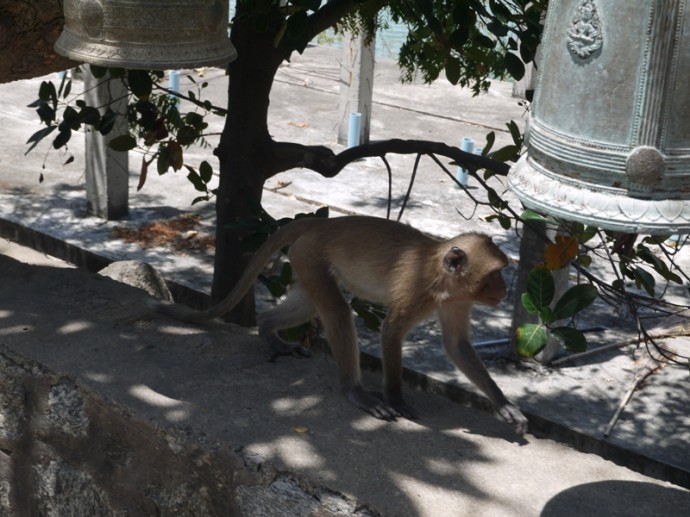 If you walk to the top of the hill you'll see plenty of monkeys along the way and at the top. When we were there, there were well over 100 monkeys wandering around. They are quite docile, but you still need to be careful in case they try to snatch something from you.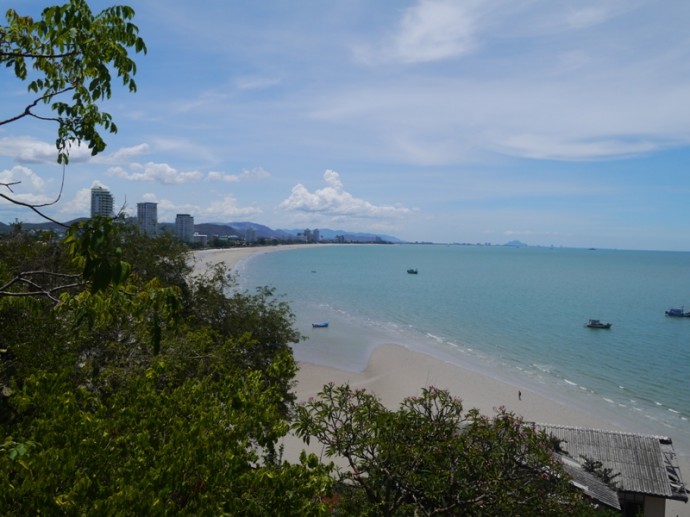 The views fro the top of the hill are awesome, as there are miles of beaches and clear blue sea.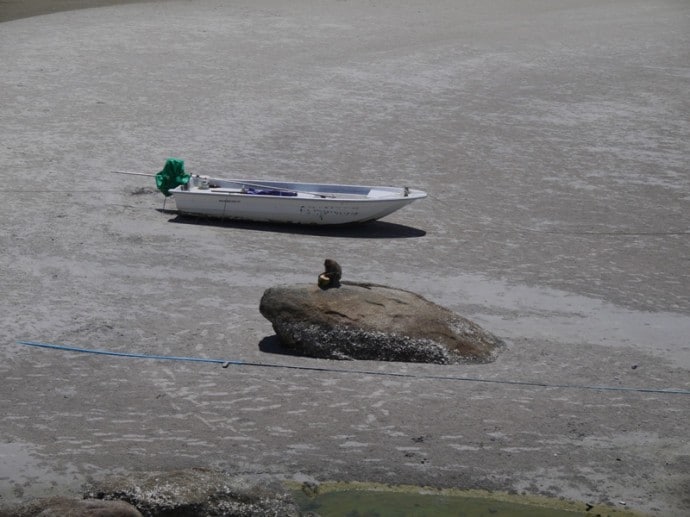 On the way back down we spotted a monkey eating coconut on the beach.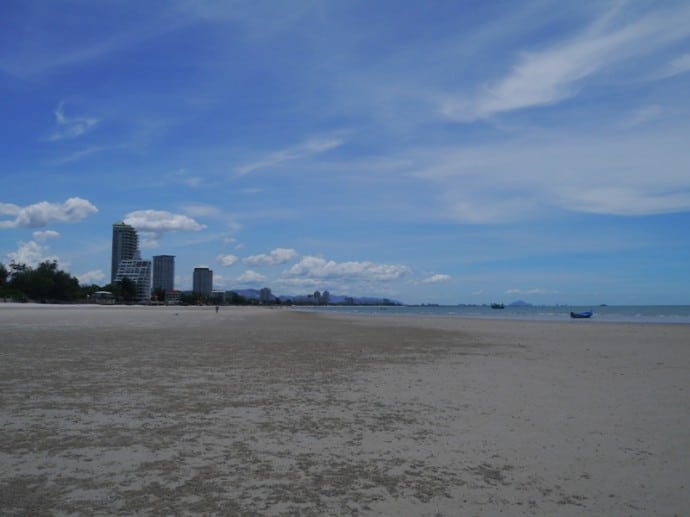 If you're a beach lover, you'll be glad to know that you can have miles of beach almost all to yourself.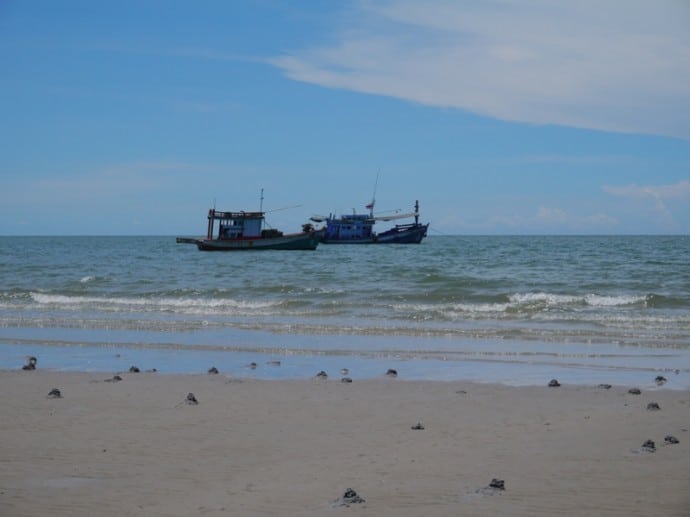 Cicada Night Market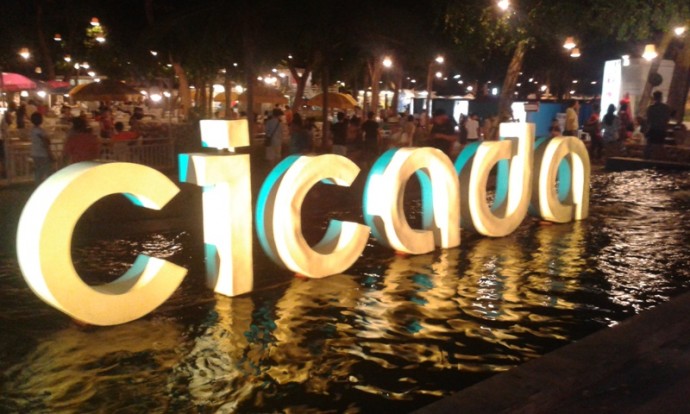 Cicada night market is open from 4-11 pm Fri-Sat (closed 10 pm Sunday), and is culture, arts and lifestyle market. The market is split into four zones – Art A La Mode is where you'll find arts and crafts for sale; Cicada Art Factory houses art exhibitions; Amphitheatre is where you can watch some live performances; and Cicada Cuisine is where you can eat, with a huge choice of Thai and Western food. The're also a great cafe right in the center.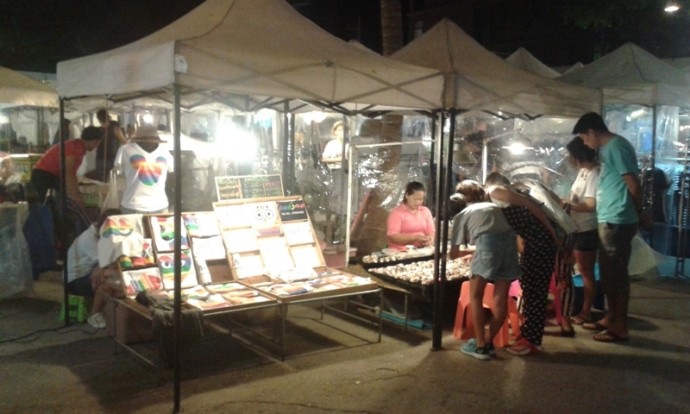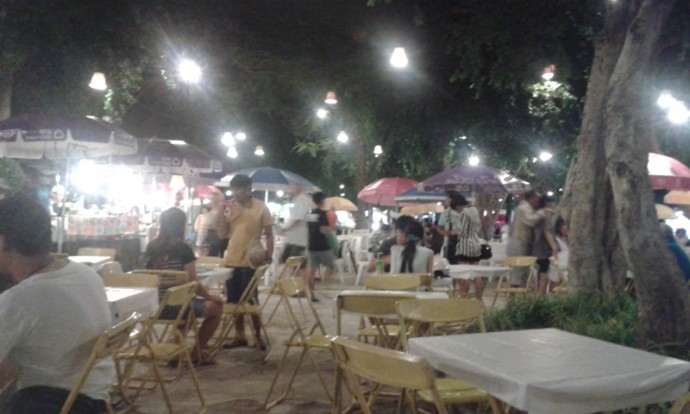 For further details, see cicadamarket.com.
Additional Hua Hin Resources
Take a look at all the other great Hua Hin resources here on Renegade Travels:
Hotels In Hua Hin
For our first few nights in Hua Hin, we stayed at Thor HuaHin57 Hotel. The location is very central, with the night market being about 2 minutes' walk away. To book this or any other hotel in Hua Hin, check out Agoda Hua Hin.