I've gotten to know Bangkok very well over the last 4-5 years, so have decided to write the occasional post about different areas of the city. I'm starting off with Ari, not only because it's a great area, but also because it's where we are considering living when we get back from our travels around Europe. We visit this area quite often so maybe it's about time we spent some time living there. But what does Ari have to offer? Read on to find out.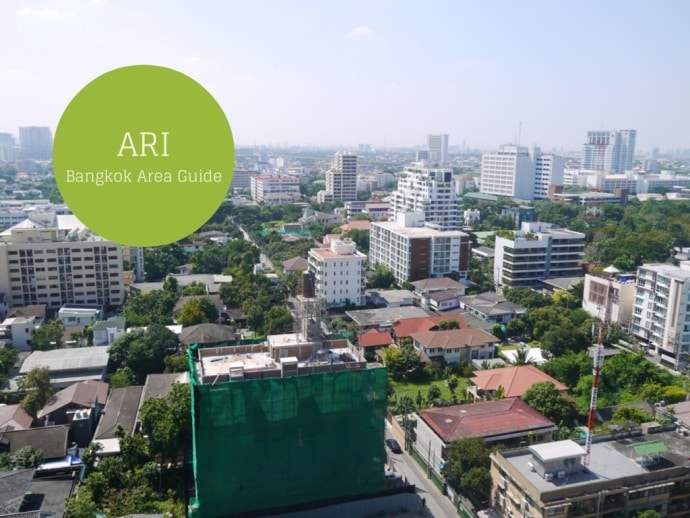 What's Ari Like?
In recent years Ari has been transformed into a very prosperous business district, although it remains a mainly residential area. Many new office buildings, banks and hospitals have sprung up on Phahonyothin Road around Ari BTS station, with a number of condo buildings quickly following. Ari is very strategically located, being close to expressway entrances and exits and with easy access to most of the city. The area is fairly upmarket and is a mixture of Thais and foreigners. It's a little more expensive than many areas of Bangkok, but still affordable for most expats. It has a great range of restaurants and cafes, supermarkets, street food, affordable condos and lots more. It's a great area to live.
Restaurants, Cafes & Street Food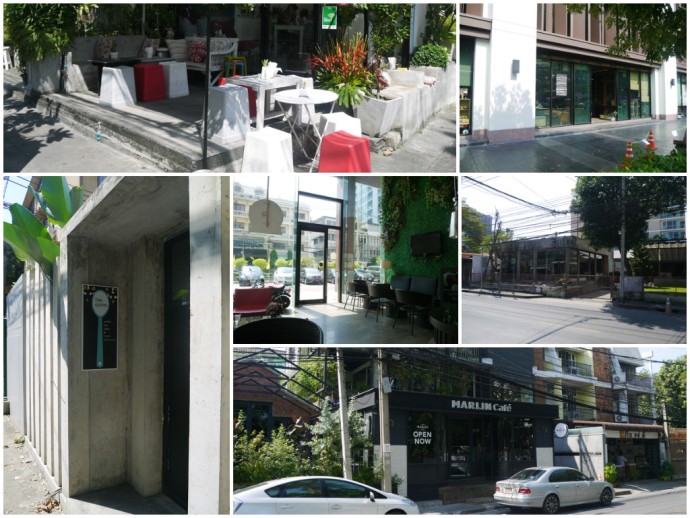 Most of the restaurants, cafes and street food stalls are located along Phahonyothin Road, Soi Ari and Soi Ari 1. There are a range of cheap eats and also some more expensive cafes and restaurants.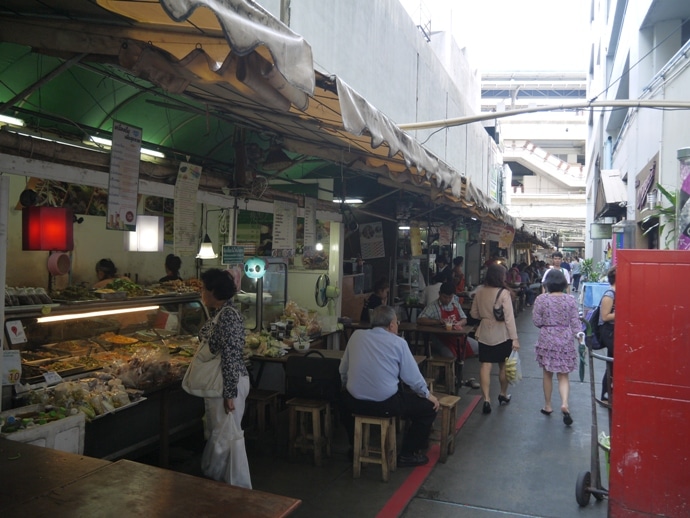 A great place to get some tasty, but cheap, street food is on the small lane that runs from exit 1 of Ari station to Soi Ari 1. This has about 15 or so food and drink stalls, including an excellent vegetarian stall near the Soi Ari 1 end.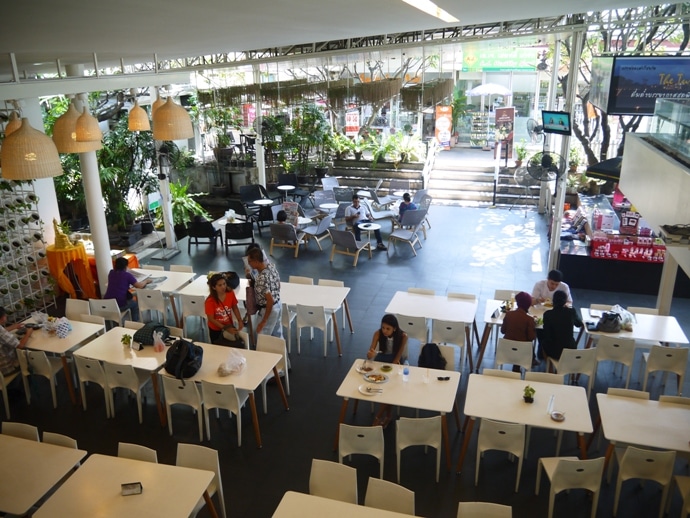 Another place worth checking out is the excellent Banana Family Park vegetarian food court, which is just 2-3 minutes' walk from Ari BTS. Even meat eaters love it there.
Supermarkets & Other Stores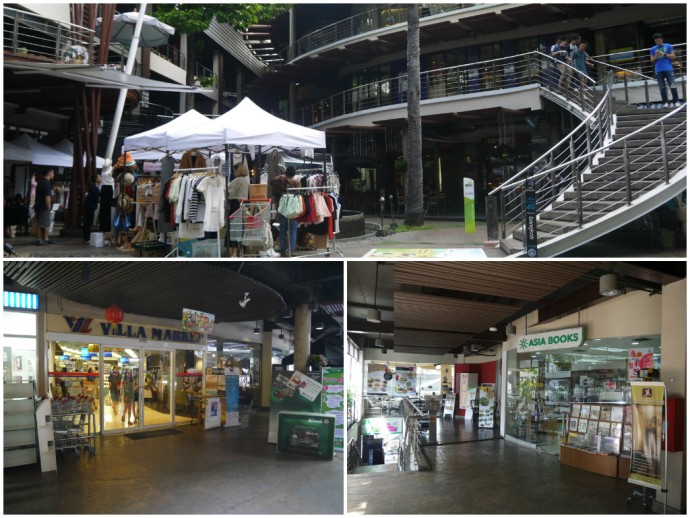 Ari has a small shopping mall called La Villa right next to the BTS station. It is home to a large Villa Market (supermarket), Starbucks, Asia Books and a range of restaurants and cafes. It usually has some market stalls set up outside as well.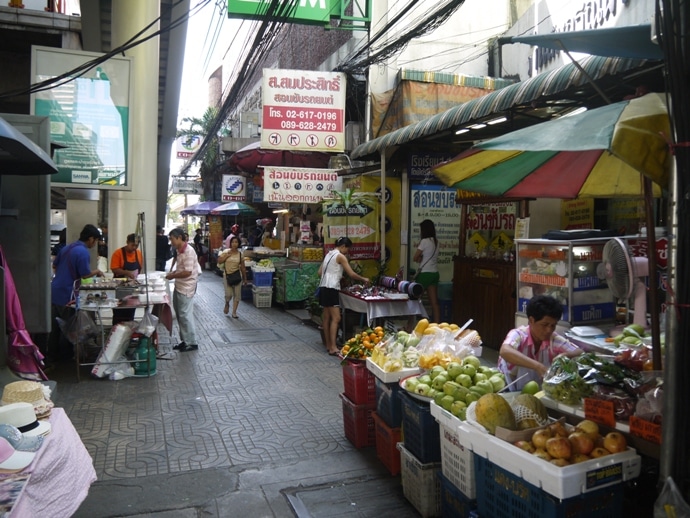 Ari also has plenty of shops that are mainly located along Phahonyothin Road, Soi Ari and Soi Ari 1. These mostly sell food and clothing.
Condos
There are quite a few nice condos in this area so it should be quite easy to find somewhere to live. My advice for finding a great condo anywhere in Bangkok is to first decide what area you want to live in and then just take a walk around that area to see which condo buildings you like the look of. Just walk in to any that you like and ask what they have to rent. They'll usually show you a few condos right away. It's much easier than signing up with an estate agent and making appointments.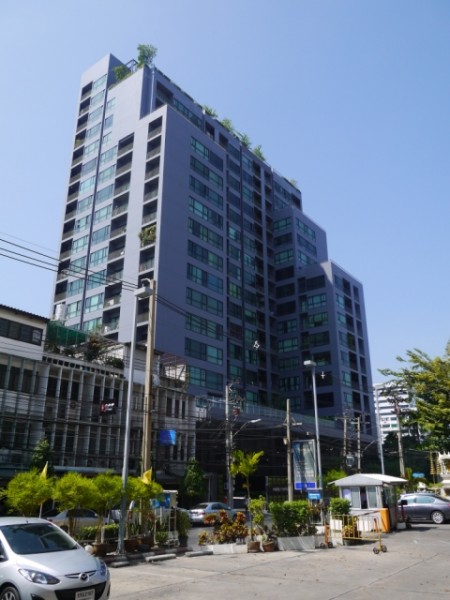 One condo building we particularly like in the Ari area is Noble Reflex. It's located on Phahonyothin 7, also known as Soi Ari. It's a 20-floor building of studio, 1-bed and 2-bed condos, and only around 200-300 meters from Ari BTS station. The location is fantastic. We called in to ask about condo rentals and were shown two.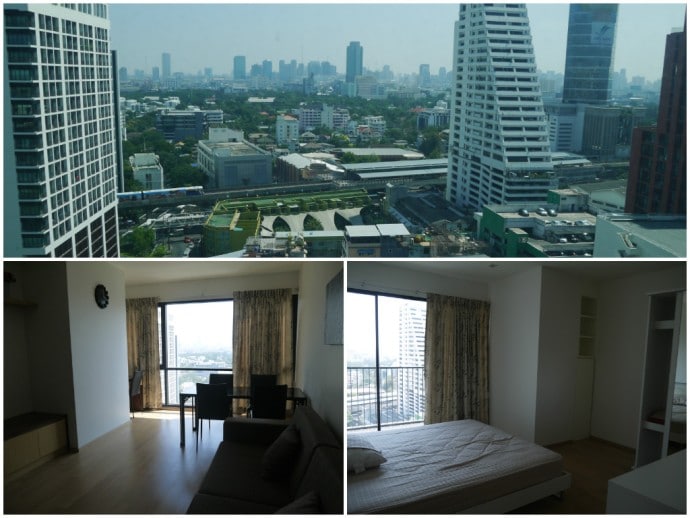 The 1-bed condo above is 53 sqm and was available for 30,000 baht ($1,000) per month. It faces towards the BTS station, which you can see in the image above.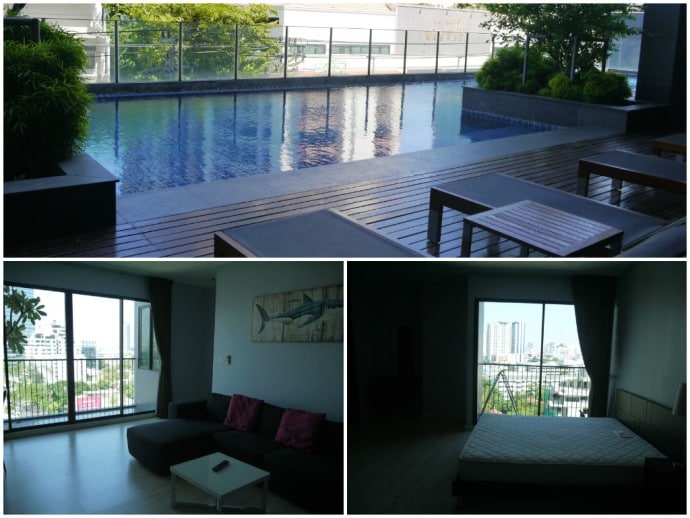 The other condo we saw was 64 sqm and cost 35,000 baht ($1,200) per month. The living room faced away from the BTS station and the bedroom faced onto Soi Ari. Both the living room and bedroom had balconies, and we'd be really tempted to live in this condo if it was still available when we get back from Europe. The condo has a swimming pool and fitness room, which is pretty standard with condos in Bangkok.
We also called in at Baan Yoswadi apartments which is just across the road. This building is a little older but very well kept. It wasn't suitbale for us because all the condos are either 3 or 4-bedroom, so more suited to families. Monthly rental prices range from 59,000 baht ($2,000) to 80,000 baht ($2,700) per month. The location is excellent.
If you take a walk around the area you'll see lots of other condo buildings, a few of which I've checked out in the past. They get a little cheaper the further away from the BTS station you go. Most of these condo buildings are low-rise, so usually only 4-6 floors high.
Hotels
Before renting a long-term condo in an area we don't know very well we always stay in a hotel for a week or so to get a feel for the area. I'd advise you do this as well, especially of you're new to Bangkok. It's no fun at all signing up for a 6 or 12-month rental and realizing a few days later that the area isn't as convenient as you first thought it was. So what hotels are available in Ari?
Ari isn't a tourist area so you find many hotels there. But there are three in the heart of the neighborhood that should give you an idea of what living there is like. They are PiyavanTower Serviced Apartments, Aloft Studio and Baan Nueng Serviced Apartments.
Also see Agoda hotels near Ari BTS station.
Public Transport
Ari is located around Ari BTS station, so it's perfectly located. It's only two stops to Chatuchak Weekend Market and five stops to Siam station, in the heart of the city. There are lots of tuk tuks and motorcycle taxis on Soi Ari, so it's easy to get home even if you live a little further away from the BTS station.