The Hanoi to Saigon Express is one of the world's great train journeys and one that we traveled last year. You can take the train all the way from Hanoi to Saigon, but we decided to do the journey in three sections. We went from Hanoi to Hue, Hue to Danang (for Hoi An) and Danang to Saigon.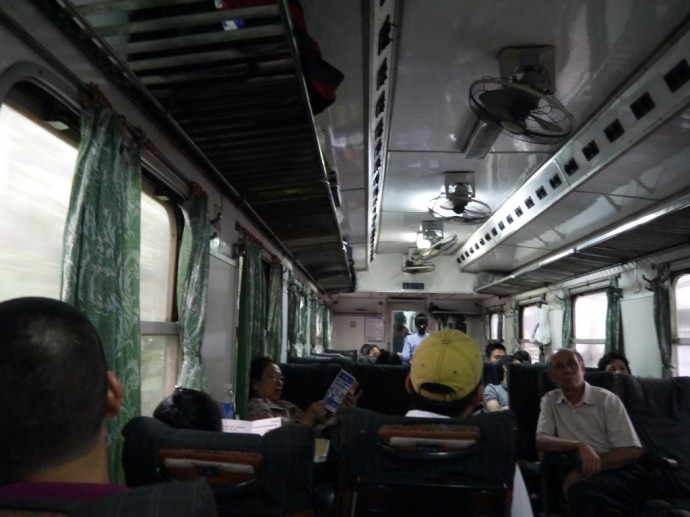 The distance from Hanoi to Saigon by train is 1,726 km (1,072 miles), and the journey time is around 34 hours. There are four trains per day along this route, as follows: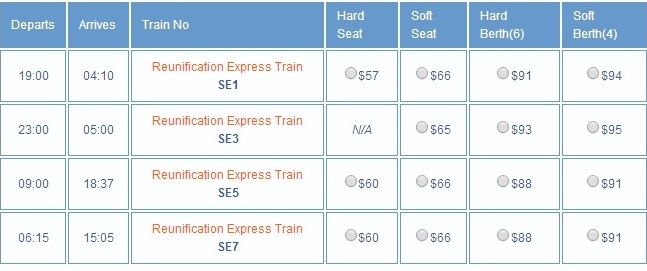 There are also four trains per day that travel in the opposite direction, from Saigon to Hanoi. These are as follows: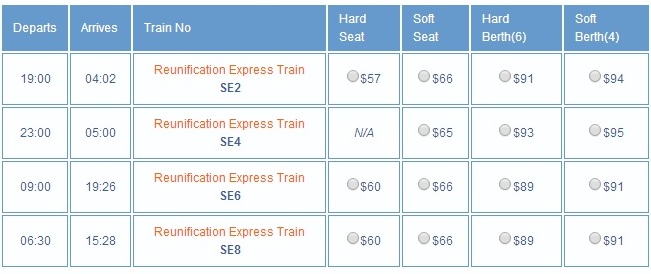 The first leg of our  journey was from Hanoi to Hue and took around 13 hours. We bought our tickets in advance at Hanoi train station, as tickets on this train usually sell out in advance. We bought soft seat tickets at a cost of around $24 each. The journey was very pleasant, with plenty of food available for sale. The other passengers were very friendly and there was quite a jovial atmosphere in the carriage.
After spending a few days in Hue, we then got a train from Hue to Danang. We were heading for Hoi An, and Danang is the nearest train station. This leg of the journey was around 2.5 hours and cost just under $4. It cost us an extra $20 to get to Hoi An by taxi. We later found out that there is a bus that costs $3, but we have no idea where it departs from.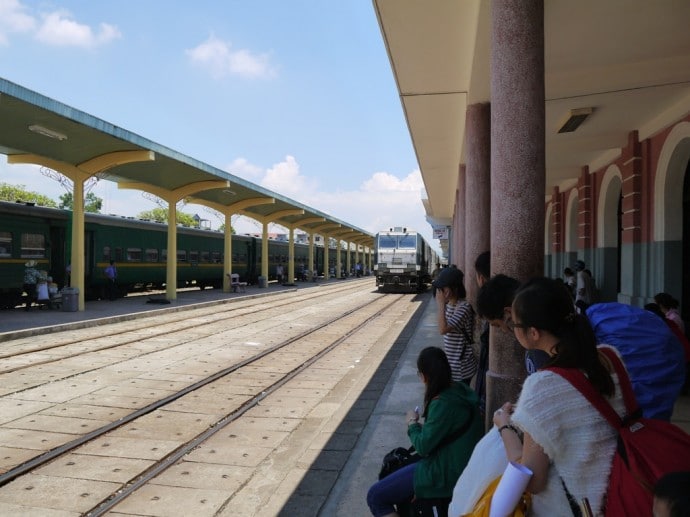 After a few days in Hoi An, we got the train from Danang to Saigon for the final part of our journey. We opted for a soft sleeper for this part of the journey, at a cost of around $55 each. This meant that the total cost of your train journey from Hanoi to Saigon was around $83 each, which is pretty reasonable for a journey of over 1,000 miles. This part of the journey took around 18 hours, and we shared our sleeper cabin with a few different people along the way. All of them were very friendly and chatty.
There is hot and cold drinking water available at the end of each sleeper carriage, so you can make your own hot drinks, noodles, etc. if you want.
Beware the taxi drivers at Saigon station. Most will refuse to use the meter. We found one that did use the meter, but he took us to our hotel in a very roundabout way.
I'd highly recommend this train journey if you like traveling this way. There are other places you can stop along the way, so there's no need to be restricted to the places we stopped at.
See Vietnam Railways for more information on this train journey.
Hotels In Hanoi, Hue, Hoi An & Saigon
While in Hanoi, we stayed at the newly renovated Landmark Hanoi Hotel. For other hotels in Hanoi, see Hanoi Hotels.
At Hue, we stayed at the Than Thien Friendly Hotel. For other hotels in Hue, see Hue, Vietnam Hotels.
At Hoi An, we stayed at the lovely Hoi An Lantern Hotel. See other Hoi An hotels at Hoi An Hotels.
For our first few days in Saigon, we stayed at Aries Hotel and were very happy with our choice. Click the link below for more great hotels in Saigon.