We have already been in Phnom Penh for over three weeks and like it so much that we plan to spend another 2-3 weeks here. We will definitely be back sometime, as it's a great place for an extended stay. Whether you just come to party, see the sights, or just to chill, you'll find plenty to do. Here are our top tips for things to do in Phnom Penh.
Killing Fields At Choeung Ek & Toul Sleng Genocide Museum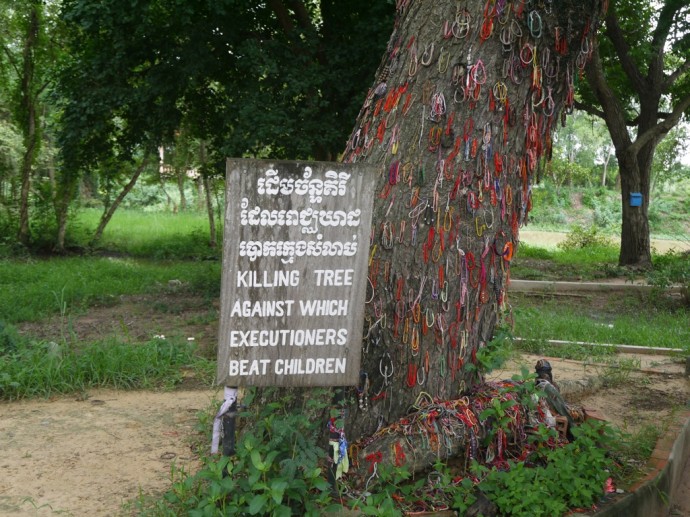 The Killing Fields and Toul Sleng Genocide Museum are must-see attractions for most visitors to Phnom Penh. It's a very moving experience visiting both these places. The killing fields is where members of the Khmer Rouge regime tortured and executed thousands of men, women and children. Toul Sleng, also known as S-21, is a former school that was converted to a torture center. One of the survivors of S-21 is often available to talk with if you wish. A tuk-tuk to both should cost around $10-$20.
Independence Monument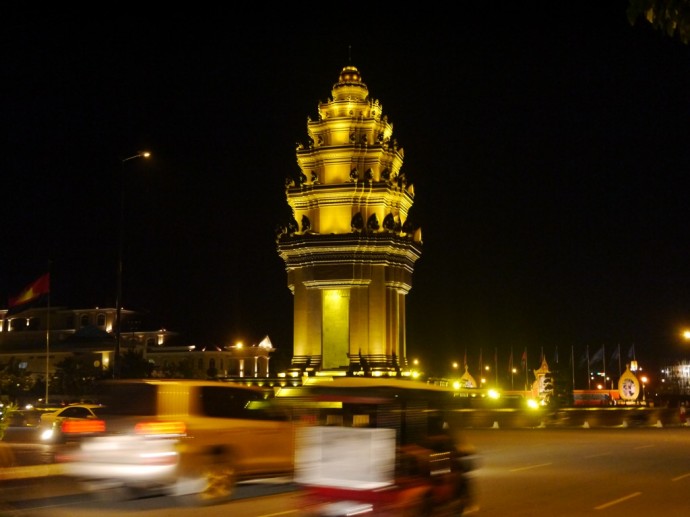 The Independence Monument in Phnom Penh was designed by architect Vann Molyvann to mark Cambodia's independence from French rule. It is located at the intersection of Sihanouk Boulevard and Norodom Boulevard in the city center. It's a major landmark where celebrations take place every year on independence day – 9 November. This is also worth visiting at night when it's lit up.
Royal Palace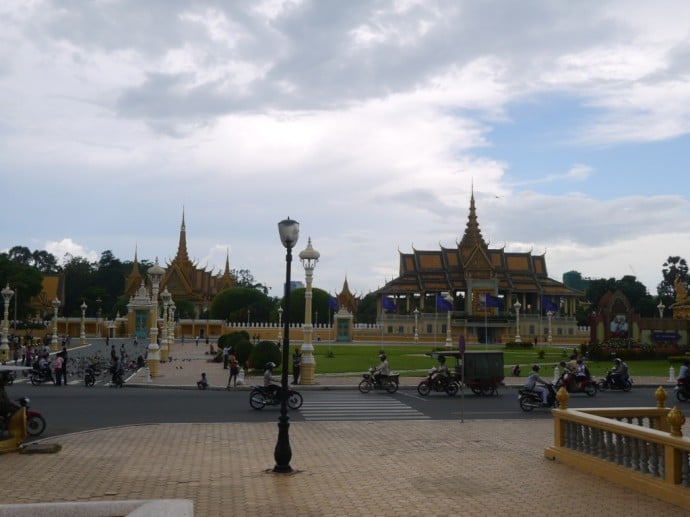 The Royal Palace is located in the center of the city, and is a major tourist attraction. The royal family don't live there these days, but there is still lots to see. It's open 07:30-11:00 and 14:00-17:00. Entry fee is $6.25 per person.
Wat Phnom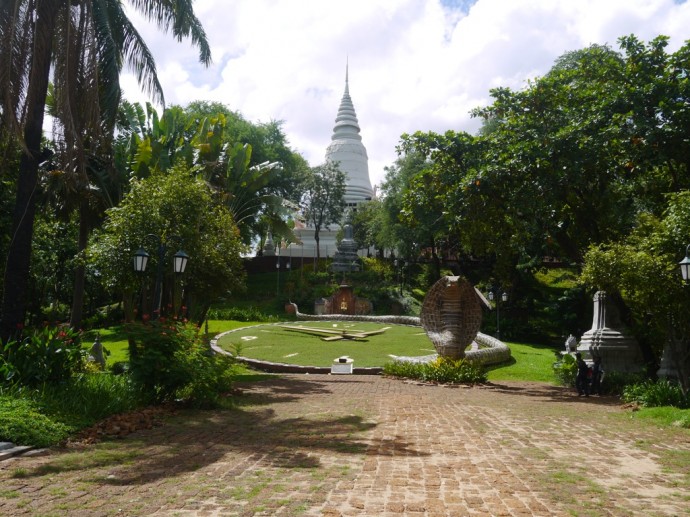 What Phnom is a Buddhist temple that's located on a hill that is surrounded by a park, so the setting is quite beautiful. It also has a huge clock built into the hillside on the way up to the temple. Visit in the evening and you'll see the clock lit up. Wat Phnom isn't the most beautiful of temples, but the location is well worth a visit. Entrance fee is $1.
Russian Market
The Russian Market got it's name during the 1980s, when most foreigners in Cambodia were Russians. This market sells all sorts of souvenirs, silk, jewelry and gold, with the goods here being cheaper than at the Central Market. It's open from 07:00-17:00 every day.  The market is located in the block between streets 440 & 450 and 155 & 163.
Central Market
The central market is a huge art-deco building that was built in 1937 during the French colonial period. The building has a central dome with four wings. Within this market you'll find all manner of goods for sale, including clothing, electronics, food, jewelry, bags, watches, books and souvenirs. While this is a great place to visit, the goods on sale here are mostly more expensive than elsewhere in the city. Central Market is open 05:00 to 17:00. It's located at the intersections of streets 53, 63, 120, 126, 130 and 136.
Street 278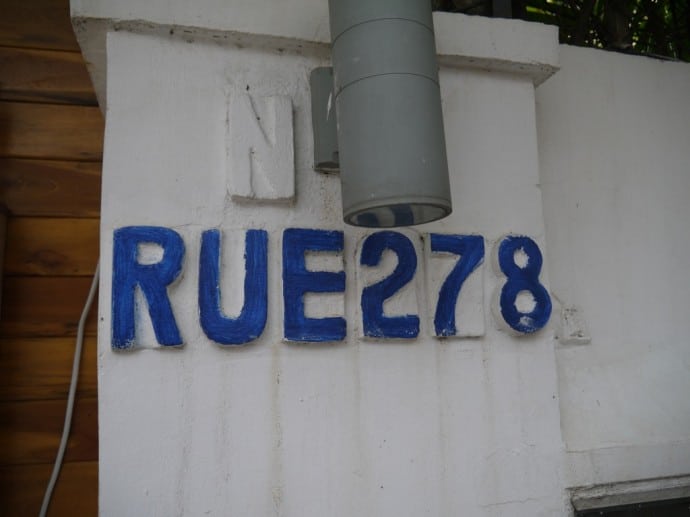 Street 278 is the heart of what's known as the foreigner area of the city, and is a very pleasant place to visit any time of the day. The street itself and the surrounding area has a great range of hotels, restaurants, cafes, bar, spas and other stores. It's where we stayed during our time in Phnom Penh.
Hotels in Phnom Penh
While in Phnom Penh we stayed at the following hotels, all of which we've reviewed.
HomeFeel CS Hotel – our favorite.
You can book these hotels via Agoda.