Surin is a small city in the northeast of Thailand that's famous for it's annual Elephant Roundup Festival. It's a fairly quiet town, but there are a few things in the city and province that are worth checking out. For some great hotels in Surin, check out Agoda Surin. You can travel from Bangkok to Surin by bus. 
 City Pillar Shrine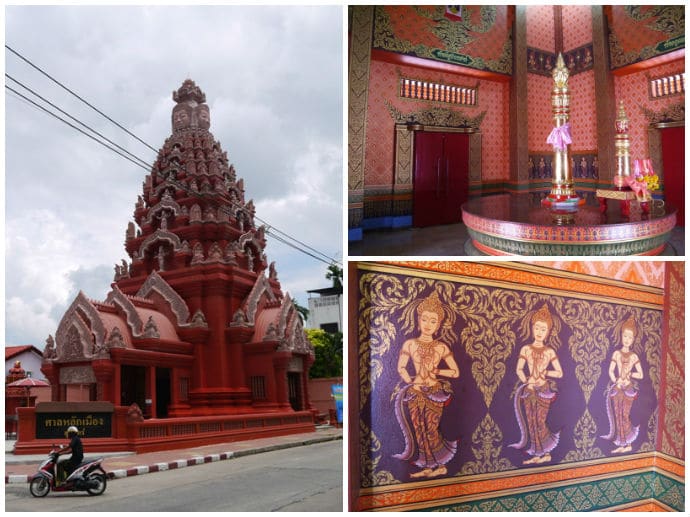 The City Pillar Shrine is a sacred icon that didn't have a pillar until 1968. This was when the Thai Fine Arts Department designed a new shrine. At the same time a city pillar was made from a golden cassia log that was delivered from Kanchanaburi. Construction on the current city shrine started in 2010 and was completed in 2012.
The City Pillar Shrine is located on Luck Muang Road, about 500 meters passed Surin City Hall. It's between Soi Wangsuriya and Soi Poipreeng.
Wat Buraparam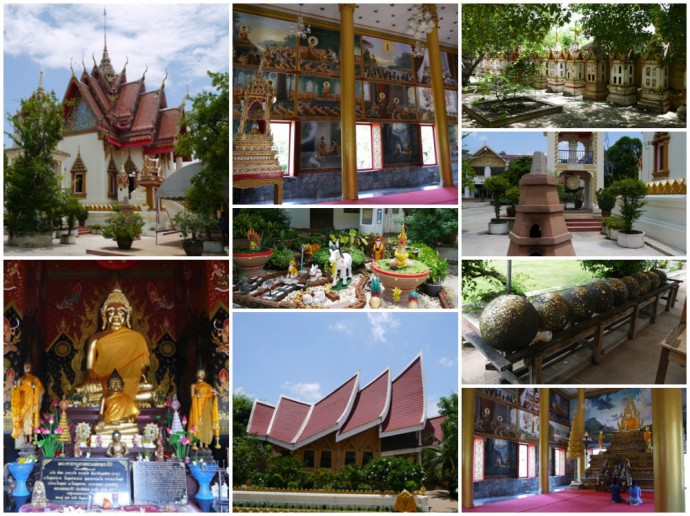 Wat Buraparam is a Buddhist temple that was built by Surin's first mayor. It is one of the city's main temples and probably the most beautiful one. It has three main buildings within the grounds. It's located on Jitrbumrung Road, a few hundred meters towards the town center from the junction with Luck Muang Road.
Wat Sala Loy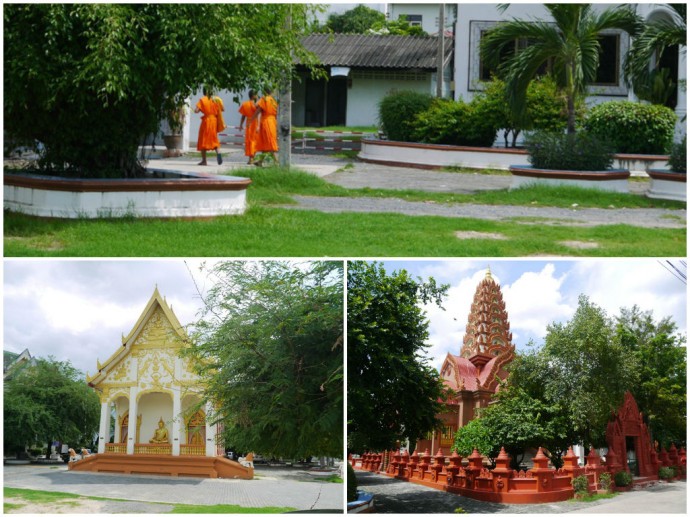 Wat Sala Loy is another interesting temple to spend some time at, but watch out for the dogs that came chasing after me. The temple is located just off Luck Muang Road, and has entrances on Thetsaban 2 Road and Thetsaban 4 Road.
Talat Noi Ruen Rom Market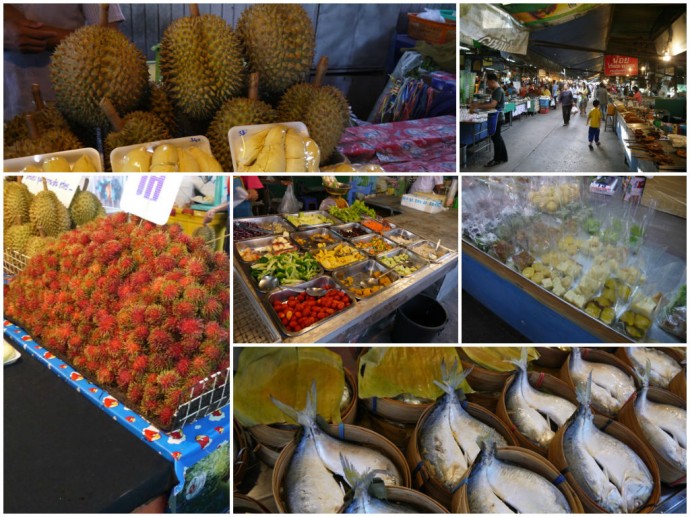 This is an interesting local food market that comes to life late afternoon. It has a few, mainly fruit, stalls open during the day, but from around 4 pm onwards it's bustling with life. The food here is very fresh and we shop here almost every day when we're in Surin. It's located at the junction of Luck Muang Road and Sirin Thon, with entrances on both of these roads.
Surin Night Market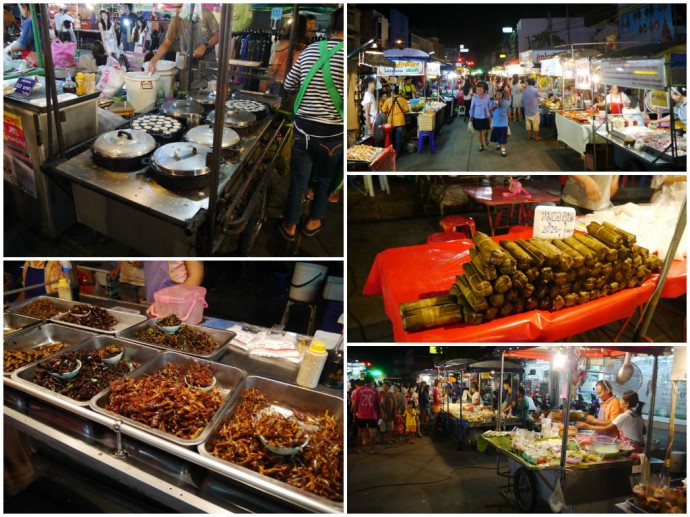 Surin has a small night market that's open from around 5-11 pm every day. It has two main sections, one selling mostly clothes and the other selling food and drink. It's located on Krungsri Nai Road, which runs between Jitrbumrung Road and Tanasarn Road. It's very close to Wat Buraparam.
Elephant Graveyard At Ban Ta Klang Elephant Village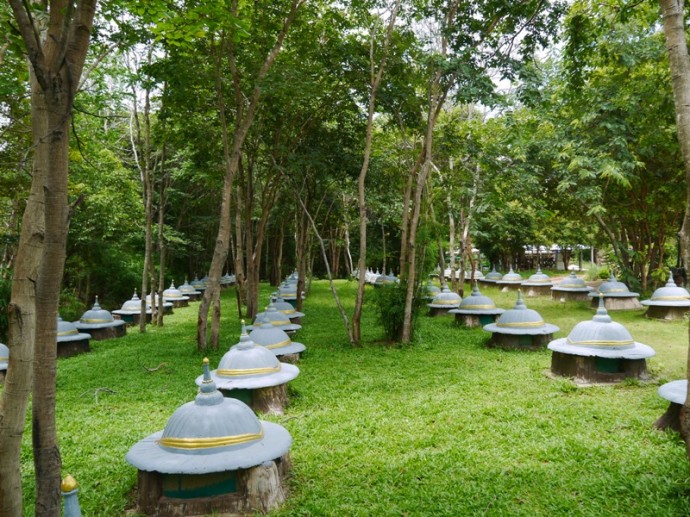 Thailand's national symbol is the elephant, so it seems very fitting that these animals should have a final resting place that fits in with their exalted status. This resting place is the Elephant Graveyard at Wat Pa Arjiang in Ban Ta Klang elephant village in Surin province.
Chong Chom Border Market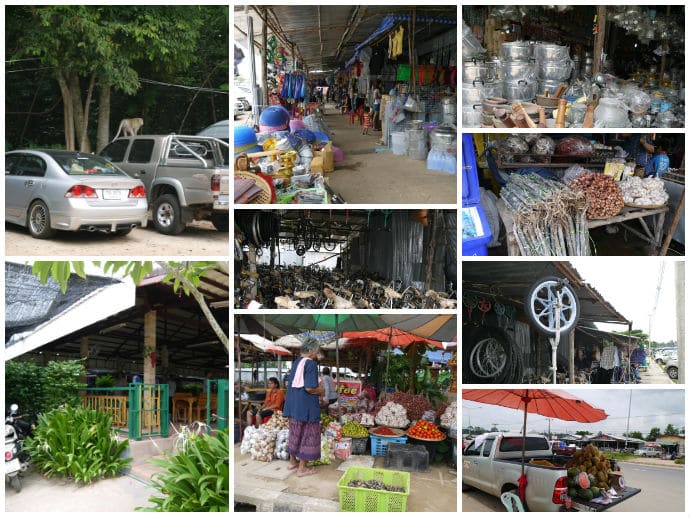 Chong Chom Market is around 70 km from Surin, and is located around 2 km from the border with Cambodia. It sells a range of goods, including clothes, kitchen equipment, tools, electronic and electrical goods, food, secondhand bikes, DVDs, handbags and lots more.
Phanom Sawai Forest Park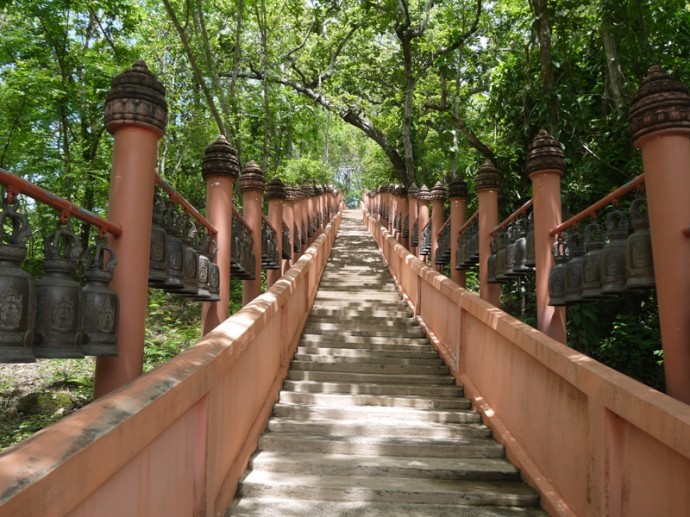 Phanom Sawai Forest Park is located in Thailand's northeastern province of Surin, and is around 20 km from the city center. The park is noted for its three peaks, Buddha statues and views of the surrounding countryside. The three peaks are Phanom Srei, Phanom Preah and Phanom Krol. See Phanom Sawai Forest Park.
Surin Elephant Festival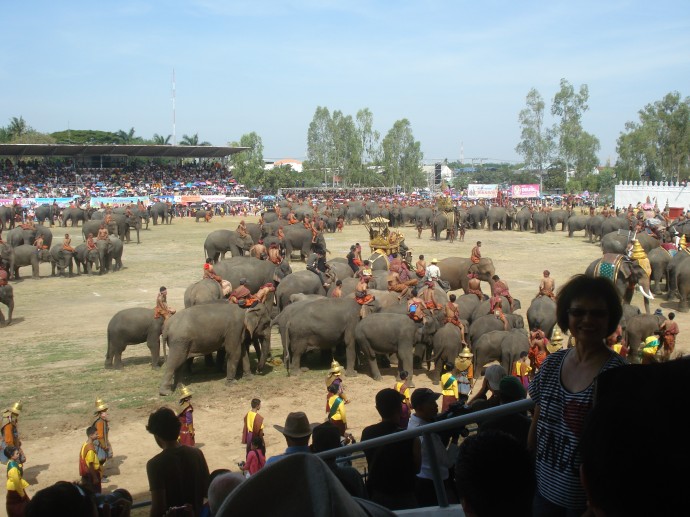 The Surin Elephant Festival is a 3-day event that takes places in November every year, and it's a truly awesome sight seeing hundreds of elephants all gathered together. See Surin Elephant Festival.
Ban Tha Sawang Silk Weaving Village
There are numerous weavers working in this village, and you can have a guide show you the whole process. The silk made here is of a very high quality, with the best silk sarongs costing over $1,000. It sometimes takes years to fulfill orders, as the process is quite slow. It's located about 10 km north of the city center.
Surin National Museum
This museum is around 4 km away from the city center, on the road towards Prasat. The museum has five main areas – geography, archaeology, city history, ethnology, and heritages of the province. It's open from 09:00-16:00 Wednesday to Sunday.
Hotels In Surin
For some great hotels in Surin, check out Agoda Surin.